New Test Could Help Diagnosis Of Concussions In Monterey Car Accidents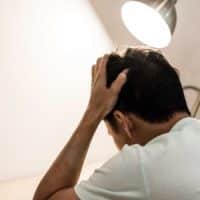 Concussions are one of the most subtle types of personal injuries and can be difficult to diagnose. Unfortunately, they can have long-term impacts on victims of car accidents in Monterey, particularly those involving teens. A new test could aid in making a diagnosis. This is important both in terms of medical care and in getting the total amount you need to recover in a car accident claim.
Brain Waves Could Hold Key To Diagnosing Concussions In Teens    
Results of recent studies indicate that brain waves could hold a key to diagnosing people who may have suffered a concussion. According to an October 27, 2022 article by US News and World Reports, an increase in delta waves indicates the brain is trying to heal itself, indicating a head injury likely occurred.
Concussions may happen due to any bump, blow, or jolt to the head. Difficult to diagnose, they can cause ongoing symptoms that impact the health and well-being of victims for years after. Magnetoencephalography (MEG) is a test that involves non-invasive brain mapping. Using it to study delta waves could help diagnose concussions and provide clues to severity.
While the test focused mainly on young athletes, it holds promise in helping teen car accident victims. The Centers for Disease Control and Prevention (CDC) warns that crashes and collisions are a leading cause of death and potentially disabling personal injuries among people aged 20 and under.
Brain Wave Tests Could Help Teens Recover From Car Accident Injuries
As people get older, delta waves typically become less active and harder to read. The fact that a teenager's brain is still developing makes them better candidates for this testing. Unfortunately, it also increases their odds of being involved in a crash and the severity of their injuries.
The Insurance Information Institute (III) reports that immaturity, inexperience, and general poor judgment all increase teen car accident risks. Vulnerabilities in their developing brains not only impact thinking processes-it means any trauma could cause permanent disabilities. Common short and potentially long-term impacts teens are likely to suffer due to a concussion include:
Loss of memory;
Reduction in vision, hearing, or other senses;
Impaired cognitive and reasoning skills;
Communications issues, such as difficulty articulating thoughts or understanding what is being said;
Personality changes, such as depression, anxiety, and fits of rage.
In addition to helping diagnose concussions among teen car accident victims, brain mapping could also prove crucial in filing a claim. Documenting the severity of injuries can help get the compensation they need to cover current and future medical costs and other expenses.
Request A Consultation With Our Monterey Car Accident Lawyers
If your teen is involved in a car accident and you suspect they may have suffered a concussion, reach out to The Allen Law Firm. Unfortunately, these injuries can have long-term impacts, affecting their health and well-being for years to come. We help in getting them the compensation needed to recover. Call or contact our Monterey car accident lawyers online to request a consultation today.
Sources:
usnews.com/news/health-news/articles/2022-10-27/brain-waves-could-help-guide-concussion-diagnosis-treatment
cdc.gov/transportationsafety/teen_drivers/teendrivers_factsheet.html#:~:text=In%20fact%2C%20per%20mile%20driven,be%20in%20a%20fatal%20crash.&text=In%202019%2C%20the%20motor%20vehicle,drivers%20of%20the%20same%20age.
iii.org/fact-statistic/facts-statistics-teen-drivers