The Discovery Process: An Important Step In Your Monterey Personal Injury Claim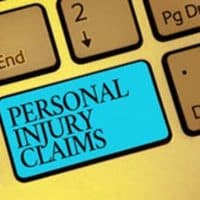 Personal injuries in Monterey happen in a variety of ways. Falls and motor vehicle accidents are among the most common causes. In many cases, negligence on the part of others is responsible. While insurance may help cover some of the costs involved, the best option for getting the maximum amount of compensation is often to file a personal injury lawsuit through the local court system. Our Monterey personal injury lawyer explains more about the steps needed and the discovery process.
Where Discovery Fits Into Your Personal Injury Case
Accidents that result in personal injuries in Monterey can leave you facing major costs. In addition to any potential property damages, you may be left with thousands of dollars in medical bills, along with lost wages and other expenses. When your injuries happen due to the negligence of others, you have the right to make them pay.
While insurance is available in some cases, it does not always fully compensate victims for their injuries. Claims are also frequently denied, or there may be complications, such as when multiple parties are liable. Filing a personal injury lawsuit through the Monterey County Civil Court may be the best option and can entitle you to additional amounts not available through insurers. Steps typically involved in the process include:
Filing a complaint with the court;
Serving it on the other party involved;
Pretrial preparations;
Attorney negotiations and mediation;
Pleading your case in front of a judge or jury;
Legal enforcement of any judgments issued in your case.
Discover is part of the pretrial phase of a lawsuit and involves sharing evidence or other information gathered with the opposing party
Evidence Subject To Discovery In A Personal Injury Lawsuit
Discovery encourages the exchange of information and helps to ensure a level playing field in filing a claim. Under the California Civil Code, all information relevant to the case is subject to discovery, other than that which is protected by attorney/client privilege. Common examples of items and information shared during discovery include:
Details about all the parties involved;
Details regarding when the accident happened;
Any police statements or accident reports filed in the case;
Statements from witnesses at the scene;
Medical records and other evidence, documenting personal injuries;
Records pertaining to lost wages or other costs;
Testimony from accident reconstruction experts;
Interrogatories, which are lists of questions each side may ask of the other;
Depositions from you and your family, which are statements given in the presence of an attorney detailing what happened, your actions in the aftermath, and the impact your injuries have on your life.
Request A Consultation With Our Monterey Personal Injury Lawyer
At the Allen Law Firm, we fight to get you the maximum amount you are entitled to for personal injuries in Monterey. To get the trusted legal guidance and professional representation you need, request a consultation with our Monterey personal injury lawyer. Call or contact our office online today.
Sources:
monterey.courts.ca.gov/
leginfo.legislature.ca.gov/faces/codes_displayText.xhtml?lawCode=CCP&division=&title=4.&part=4.&chapter=2.&article=1