Consumer Watch Group Issues List Of 10 Most Dangerous Toys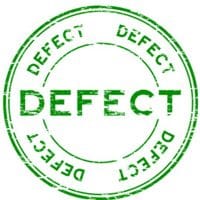 Before making any purchases, make sure these items are safe. Toys are among the most common types of defective products and can end up causing serious, potentially life-threatening personal injuries. A consumer watch group recently issued their list of the most dangerous items.
Popular Toys That Can Cause Serious Personal Injuries 
Each year during the holiday season, the non-profit consumer safety group WATCH (World Against Toys Causing Harm, Inc.) issues a list of the most dangerous toys. While in demand among children, these are products that have defects or design issues capable of causing serious harm. For 2022, the nominees include:
Disney Raya's Action and Adventure Sword: Raya and The Last Dragon is among the latest Disney offerings popular among children. However, parents are warned against buying this action set, which could result in blunt force and eye injuries.
Li'l Woodzeez Tickle-Your-Taste-Buds Bakery: Aspiring pastry chefs are likely to be enamored by this set, but it poses serious choking hazards.
Zeus Lion: This stately yet plush lion may appear perfect for cuddling, but small parts could be swallowed and may block airways.
Dingray Musical Bath Toy: While children want toys to make bathtime fun, this is another toy that poses choking risks.
Ooze Labs Chemistry Station: While this set could spark your child's interest in science, it also poses risks for chemical-Related Injuries.
Bunny Rabbit Cuddly Pillow: This is another example of a cuddly toy that poses suffocation risks.
Pop'n Fidget Spinners: Fidget spinners may be popular, but they have also consistently been listed on consumer watch lists for their potential for causing harm.
Nerf Pro Gelfire Mythic Blasters and Black Panther Wakanda Battle Claws: "You'll put your eye out" is more than just a line from a classic holiday movie. It is a real risk when you purchase either of these toys.
How Parents Can Protect Children When Shopping
The Consumer Product Safety Commision (CPSC) urges parents that, when doing their shopping, be alert for flammable objects, defective toys and those with sharp or loose parts, and any item that could inadvertently be used as a weapon.
Sadly, close to 200,000 children suffer serious and potentially life-threatening personal injuries due to dangerous and defective toys each year in the U.S. To prevent these types of accidents this holiday season, follow these shopping tips:
Only shop at reputable toy stores:
Purchase items from brands you know you can trust;
Avoid off labels found at deep discount stores, which may originate from countries with less stringent product safety standards;
Always read product labels and make sure any toys you purchased are age-appropriate, assembled properly, and used as intended.
Our Monterey Product Liability Lawyer Holds Negligent Manufacturers Accountable
When personal injuries happen due to dangerous toys or other products, The Allen Law Firm holds negligent manufacturers accountable. Contact our Monterey defective product lawyer online and request a consultation to discuss your case today.
Sources:
toysafety.org/toy-safety/2022-10-worst-toy-list/
cpsc.gov/Safety-Education/Toys-0