Monterey, Salinas, Santa Cruz Personal Injury Lawyer
If you or a loved one has been involved in an act of negligence, The Allen Law Firm can help. In a time of unfortunate events, you want to have committed and aggressive lawyer who will routinely fight acts of negligence for you. It is crucial that you seek help from attorneys who know how to deal with personal injury cases. We'll make sure that we will take the time to look in-depth to your case to make sure we get you the proper compensation you deserve by building you a strong case.
No matter how big or small the personal injury is, we are happy to help you with any level of personal injury you are experiencing. It is common to feel confused and helpless after you have experienced trauma. Sometimes, these injuries will take away your ability of judgement resulting in an inability to fight the battle alone. We will guide you through all the steps so you won't have to go at it alone.
If you have any questions regarding your personal injury case, we can help answer those questions and help decide if you have a strong enough case to build up. If any other party is trying to attack your case, we'll help you fight back and protect you. Sometimes you are left at the mercy of insurance companies who are concerned about giving the least amount of compensation. We will work closely with you to get your claim resolved and to fight for your right to compensation. Our attorneys know how to provide powerful evidence and present your case so that the jury realizes you are a victim of someone's negligence. Don't suffer from an injury that was caused by someone else's recklessness or negligence. Let us fight back for you.
The Allen Law Firm handles all types of personal injury cases such as:
Car Accidents
Bus Accidents
Truck Accidents
Motorcycle Accidents
Bicycle/Pedestrian Accidents
Premise Liability
Slip and Fall
It is important that you know where to turn in order to get the help and representation you need in a time of a legal crisis. It could change your life around. We can get you the proper compensation you deserve by well preparing your case and making it bulletproof. The Allen Law Firm represents clients throughout California's Central Coast. We serve clients throughout the Monterey Bay Area: Monterey, Santa Cruz and San Benito Counties.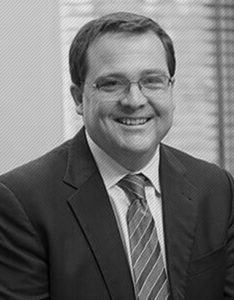 Scott Allen is the founder of Allen Law Firm. Scott earned his Juris Doctor degree from the Boalt Hall School of Law (now known as Berkeley Law) at the University of Berkeley in California and has over 20 years of experience practicing personal injury law. He is a member of the State Bar of California and has earned a Superb rating by Avvo. To learn more about Scott, read his full bio here.