Salinas, Monterey County Car Accident Lawyer
Personal injury cases can arise from many different circumstances, but they most often arise from a vehicle accident. If you have gotten in a car accident, it could seriously change your life. Whether the accident was caused by the other party's fault or a fault of your own, you'll want to to make sure that you are ready to prepare yourself for any cases that might follow. If you don't have an attorney who specializes in Monterey Bay Area car accident, you'll want to make sure that you won't take any actions that may go against your case or prevent you from getting proper compensation.
Following any type of car accident, you should take specific steps to ensure that the courts will treat you with respect and fairly. Most importantly, you need to determine your mental and physical condition. Make sure right after the accident, you document any information regarding the accident and situation, it can be of great help later on.
You'll want to make sure that you seek professional help for any medical conditions you may be experiencing. Do not wait to seek medical attention, you'll want to make sure that you have documented evidence of the injury that was caused by the accident. The amount of treatment is also taken into consideration in every case. If you end up suing for medical injuries, you'll need to prove the severity of those injuries, and by delaying medical treatment, you'll risk being properly compensated. An experienced and knowledgeable attorney will be make sure that you follow every advice given from your medical professional.
Let a lawyer who knows how to make sure that you are compensated properly take care of your accident case and provide help for to determine which party was at fault so you can take proper action that can strengthen your case. Contact the Allen Law Firm to have your car accident claim evaluated for free.
The Allen Law Firm represents clients throughout California's Central Coast in cases involving car accident related personal injury. We serve clients throughout the Monterey Bay Area: Monterey, Santa Cruz and San Benito Counties. Contact us today to discuss your legal situation.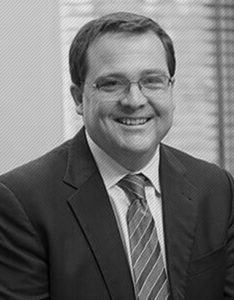 Scott Allen is the founder of Allen Law Firm. Scott earned his Juris Doctor degree from the Boalt Hall School of Law (now known as Berkeley Law) at the University of Berkeley in California and has over 20 years of experience practicing personal injury law. He is a member of the State Bar of California and has earned a Superb rating by Avvo. To learn more about Scott, read his full bio here.