What is Due Process in Special Education?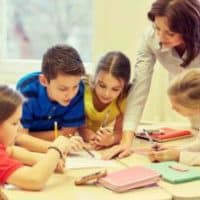 In many situations involving disputes between you and your child's school regarding their special education needs, talking through the issues is enough to get an agreeable result.
However, sometimes simply talking it out is not enough to get the results you need, and when this is the case you need to understand your due process rights in special education.
At the Allen Law Firm, our experienced Monterey special education attorneys have represented a number of parents with their due process claims against schools to get their children what they need to succeed and explain why due process is important.
Due Process in Special Education
The Individuals with Disabilities Education Act (IDEA) provides a legal way to resolve disputes with a school through due process. A special education attorney can help you understand what is due process in education and whether this option is the best way forward for your family. Due process in special education cases begins with filing a complaint with the school. The next step is a resolution session between your family and the school. Similar to a mediation session in civil lawsuits, the resolution session is where you and the school talk out your differences and try to reach an agreement before moving on to the next stage of due process.
If the resolution session does not yield a result, the next step is a due process hearing. A hearing officer listens to evidence presented by both sides before rendering a decision in the case. The decision can be challenged to the court if one side does not agree with the outcome. Due process claims must be filed with the school within two years of when you learned about the school's action you disagree with. In addition, the resolution session must take place within fifteen days after receiving the complaint. Finally, the statute of limitations for filing a lawsuit to appeal the due process decision by the hearing officer is ninety days from the date of the decision.
When Can You Utilize Due Process?
Due process in special education claims is only for certain disputes regarding your child's educational needs. Under the IDEA, due process complaints are for disputes with the school involving the identification, evaluation, or educational placement of a child with a disability or regarding a provision of a free appropriate public education. Situations regarding your child's religious rights, freedom of speech, or other non-special education disputes do not fall under due process.
Due process claims can either be substantive or procedural. Substantive issues deal with your child's rights to an appropriate education, such as issues with their individualized education plan. Procedural due process claims refer to issues about the technical process of evaluation or the individualized education program process.
Talk to a Special Education Attorney Today
If you have additional questions about due process claims in special education hearings, our office is here to help. Call or contact the Allen Law Firm today in Monterey to learn more about your legal options for a special education due process claim.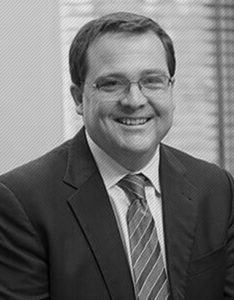 Scott Allen is the founder of Allen Law Firm. Scott earned his Juris Doctor degree from the Boalt Hall School of Law (now known as Berkeley Law) at the University of Berkeley in California and has over 20 years of experience practicing personal injury law. He is a member of the State Bar of California and has earned a Superb rating by Avvo. To learn more about Scott, read his full bio here.