What Should You Do After a Car Accident That Resulted in Death?
Driving is a dangerous activity, and even when you take all of the necessary precautions on the road accidents can still happen.
In the worst case scenarios, car accidents resulting in death of a family member or loved one. It can be difficult to understand the complexities of a civil claim at the same time that you are managing your grief.
The wrongful death attorneys at the Allen Law Firm in Monterey are here to help you understand your legal options following a car accident that resulted in death. They have successfully represented many clients throughout the Monterey area with their wrongful death claims.
What Causes Fatal Car Accidents?
Car accidents resulting in the death of a driver, passenger, or pedestrian happen for a number of different reasons. Negligence or recklessness of another car on the road can lead to a fatal accident, or it could be caused by a manufacturing defect in the vehicle. Criminal activity and other intentional acts, as well as external factors like weather, animals, or road debris can all contribute to a fatal car accident. Some of the most common causes of fatal car accidents in California include:
Distracted driving
Driving under the influence
Reckless driving
Failure to obey traffic laws
Poor weather conditions
Driver fatigue
Street and highway defects
Car manufacturing defects
Inexperienced or elderly drivers
Criminal activity
When an accident causes you to love a loved one, you may have a valid claim for compensation under California's wrongful death laws.
What is Wrongful Death
Under California law, wrongful death occurs when a person dies as a result of the wrongful act or negligence of another person. But for the death, the victim would otherwise be able to bring a lawsuit against the responsible party for personal injury. Instead, the family of the deceased must bring a wrongful death claim on their behalf. Only certain people are allowed to bring a wrongful death claim, and in California this list includes a surviving spouse, domestic partner, surviving children, and if none exist then anyone who would inherit through intestate succession laws. In addition, if they can prove that they were financially dependent on the victim, a putative spouse, putative spouse's children, stepchildren, and parents can also bring a case.
Compensation for Wrongful Death after a Car Accident
The loved ones of a victim involved in a wrongful death car accident are entitled to compensation. This includes economic and noneconomic damages for the loss.
Economic damages refer to out of pocket costs for the family, including final medical bills, funeral and burial expenses, lost income, and the loss of future income and benefits.
Noneconomic damages include payment for mental anguish, the value of the victim's household services, and the loss of love, support, community, attention, moral support, and guidance.
Talk to Our Office Today
To learn if you have standing to file a wrongful death claim after the loss of a loved one in a car accident, call or contact the Allen Law Firm in Monterey today to learn more about your legal options.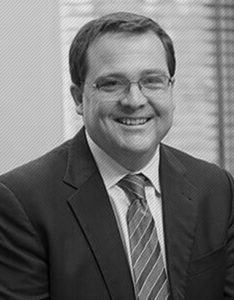 Scott Allen is the founder of Allen Law Firm. Scott earned his Juris Doctor degree from the Boalt Hall School of Law (now known as Berkeley Law) at the University of Berkeley in California and has over 20 years of experience practicing personal injury law. He is a member of the State Bar of California and has earned a Superb rating by Avvo. To learn more about Scott, read his full bio here.