What are the Social Security Disability Requirements?
Social Security disability benefits are a lifeline for injured workers who cannot return to their jobs. However, these benefits are not available to everyone.
Instead, injured workers must meet the following requirements.
#1 Adults Must Have Worked Enough
Applicants must have contributed enough into the Social Security system in taxes to qualify for benefits. You also must have paid into the system recently so that your benefits do not expire. The amount of work will depend on your age. For example, if you are under 24, you must have worked at least 1.5 years in the three years before getting disabled. You also must have earned enough during this period to qualify. If children have disabilities, they can receive benefits under Supplemental Security Income (SSI). The application process for SSI is similar to the process for applying for Social Security disability benefits. Adults with few resources might also qualify for SSI, so be sure to mention it to your attorney when you meet for a consultation.
#2 You Must Have a Disability
SSA disability benefits are not available for those people who are temporarily or partially disabled. Instead, your disability must meet the following:
You cannot do the work you used to
You cannot adjust to different work based upon your education and experience
Your disability must be anticipated to last at least a year
As you can see, simply having a disability that prevents you from doing your current job is not enough to qualify for disability benefits. Instead, you need to be so disabled that you can't do any meaningful work.
#3 You Cannot Work Too Much While Receiving Benefits
Disability benefits help the disabled support themselves. If you work and make too much, the government can cut off your benefits. The maximum amount you can make is $1,180 a month (for 2018). If you make less than this, you can still receive benefits.
The Social Security Administration (SSA) encourages the disabled to seek out employment. Many disabled people also want to return to the workforce but fear that they will automatically lose their benefits. This is a reasonable fear. Imagine the following: you get a job, which puts you over the income threshold so you lose benefits. However, within two months, you realize the work is too onerous and that your disability will prevent you from continuing. Unfortunately, you would need to apply again.
To help workers, SSA grants people receiving benefits during a nine-month trial period where they can return to work without losing their benefits. The nine months should be sufficient so people can discover whether they can physically handle returning to work. If they have to stop after the nine-month period, SSA has an expedited reinstatement procedure, so you can quickly get back on benefits, if necessary
Speak to a Social Security Disability Benefits Attorney in the Bay Area
SSA disability benefits have helped countless families. If you have questions about whether you qualify, do not hesitate to reach out to the Allen Law Firm. We can perform a 360-degree review of your situation to identify whether you qualify or whether we need more information.
Schedule your Free Consultation and speak with our social security disability lawyers.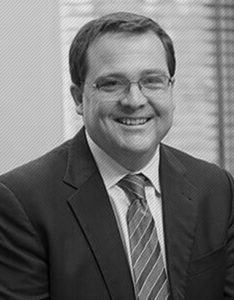 Scott Allen is the founder of Allen Law Firm. Scott earned his Juris Doctor degree from the Boalt Hall School of Law (now known as Berkeley Law) at the University of Berkeley in California and has over 20 years of experience practicing personal injury law. He is a member of the State Bar of California and has earned a Superb rating by Avvo. To learn more about Scott, read his full bio here.