Everything You Need to Know about California Dog Bite/Dog Attack Law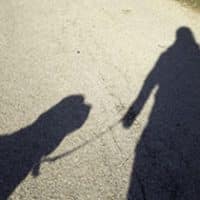 Have you been attacked and bit by a dog? If so, you should contact an experienced California dog bite lawyer to get started with your case.
California law gives dog bite victims both a statutory and a common law cause of action.
This body of law is complex, but we summarize the essentials below.
California Statutory Law
Section 3342 of California's Civil Code is the state's dog bite statute. It creates strict liability for dog owners when their dogs bite someone in public or on private property. Because liability is strict, the dog owner cannot defend themselves by claiming they took reasonable care to restrain the dog. They are on the hook if they own the dog and the dog bit someone.
Interestingly, the dog does not need to have a history of viciousness for the owner to be liable. This could be the first time the dog has ever bitten someone, but the owner is liable for any injuries.
However, owners do have some defenses. For example, the victim cannot have been provoking the dog or have been trespassing on the property. If they were, then the owner may not be responsible.
Bitten by a Dog?
Contact one of our experienced dog bite attorneys for a free case consultation.
Schedule Today
California Common Law of Negligence
Since it is created by judges, the common law might differ from the statutory law, since the statute is passed by the legislature. California's dog bite common law requires that owners exercise reasonable care in protecting people from their dog. If the owner falls below that standard of care, then they can be held legally liable for any injuries.
Whether an owner has been negligent depends on the circumstances and how a reasonable person would restrain a dog. If the owner broke a dog regulation, then this is proof that they were negligent per se. For example, an owner is negligent per se if the city has a "leash law" if the owner fails to use a leash when taking their dog for a walk.
In a negligence case, the owners can defend themselves by claiming they did exercise reasonable care. For this reason, negligence cases are usually more complicated than strict liability cases under California's statute.
But why would a person sue under the common law when California has a dog bite statute?
There is a very simple reason: the statute only covers bites, whereas a dog might have injured you in another way. For example, a dog might have rushed you and knocked you down or scratched you badly. In these situations, you can bring a negligence lawsuit.
Local Law
Municipalities can also pass their own laws, and some of them have. These laws might provide greater rights to dog bite victims than either the state statute or the common law. You should consult with an attorney to determine whether a local law applies.
Injured by a Dog? Speak to a Northern California Dog Bite Lawyer Today
Dog bites are serious injuries. Victims need medical treatment to physically recover and compensation to make up for the emotional trauma of being mauled. To start the process, please contact an experienced dog bite attorney at the Allen Law Firm today.
We have over 20 years of experience and have helped many victims obtain the compensation they deserve. Initial consultations are free.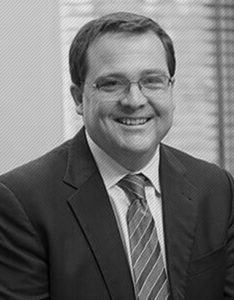 Scott Allen is the founder of Allen Law Firm. Scott earned his Juris Doctor degree from the Boalt Hall School of Law (now known as Berkeley Law) at the University of Berkeley in California and has over 20 years of experience practicing personal injury law. He is a member of the State Bar of California and has earned a Superb rating by Avvo. To learn more about Scott, read his full bio here.