The Four Elements of Negligence
Each year, thousands of Californians sustain injuries due to someone else's carelessness.
If you sustain a personal injury, you can bring a lawsuit for negligence, but you will need to prove the four elements of negligence before you can receive compensation.
First Element: The Defendant Owed You a Duty of Care
Sometimes, the first element is easy to prove. For example, a business owner owes customers a duty to keep their premises reasonably safe. This duty arises because of the business relationship and the fact the owner invites the customer to enter their store.
In other cases, a duty exists because of physical proximity. For example, a driver owes other motorists around them a duty to drive carefully because their reckless or careless driving could injure the other motorists on the road.
To check whether the defendant owed you a duty, you should ask, "Was it foreseeable that I might sustain injuries due to the defendant's conduct?" If the answer is yes, then the defendant owes you a duty of care.
Second Element: The Defendant Breached the Duty of Care
Generally, people owe a duty to act as a reasonably careful person would. This does not mean that they guarantee never to hurt anyone. Instead, they must not do anything too risky or careless. If the defendant's conduct is unreasonably careless, then they have "breached" (broken) this duty to the defendant.
In most cases, jurors will use their own knowledge of how a reasonably careful person would behave in the circumstances. In some cases, the fact that the defendant broke a law will serve as proof, all by itself, that the defendant fell below the standard of care.
Third Element: Actual Loss
To bring a negligence lawsuit, you must suffer an economic or non-economic loss. In most cases, bodily injury qualifies. For example, you might suffer:
Fractures
Soft-tissue injuries
Cuts or lacerations
Burns
Concussion or traumatic brain injury
Spinal cord injury
Emotional distress is also an injury, but in most situations, you must also have suffered some sort of physical contact as well. For example, a driver who runs a red light and just misses your car might cause you lots of emotional distress. However, you don't have a negligence case unless they actually hit your car.
Fourth Element: The Defendant Caused Your Damages
A defendant is not liable for negligence unless their careless conduct actually caused your injuries. In California, causation has two parts:
Cause in fact: The defendant's conduct was a substantial factor in bringing about your injury.
Policy considerations: whether the defendant should be held responsible for your injury.
In most cases, a defendant that directly hits you will satisfy both parts of causation. For example, a motorist who crashes into you is both the cause in fact of your injuries and liable as a matter of policy.
Injured Accidentally? Contact the Allen Law Firm
Negligence lawsuits can be factually and legally complex, so you should meet as soon as possible with a Monterey personal injury lawyer. We offer potential clients a Free Consultation, which you can schedule by reaching out to us today.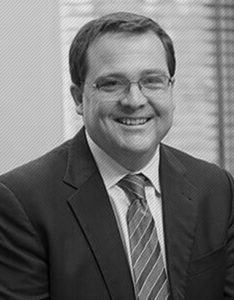 Scott Allen is the founder of Allen Law Firm. Scott earned his Juris Doctor degree from the Boalt Hall School of Law (now known as Berkeley Law) at the University of Berkeley in California and has over 20 years of experience practicing personal injury law. He is a member of the State Bar of California and has earned a Superb rating by Avvo. To learn more about Scott, read his full bio here.