I WAS INJURED WHEN I SLIPPED AND FELL: DO I HAVE A CASE FOR COMPENSATION? (Part 1 of 2)
You were injured when you fell at a local business. Maybe you slipped on a wet tile floor and broke your leg. Perhaps you tore a ligament in your shoulder when you tripped and fell on dark and uneven stairs in a restaurant. You have medical bills, lost wages, and a lot of pain and suffering.
Now, you may be wondering: Do I have a legal basis to seek compensation for my injuries, and if so, how much can I recover as compensation for my injuries?
In this post (Part 1), we discuss the three things you (and your attorney) will need to be able to prove in order to recover compensation for your injuries. Part 2 will discuss the damages that are recoverable in a slip, trip and fall case.
What Do You Need To Prove To Win A Slip (or Trip) and Fall Case?
Slip/Trip and fall injury cases are governed by California's law on "premises liability." In order to win a premises liability case, you must present evidence to prove three things:
First, you will need to show that a dangerous condition existed on the property and that dangerous condition is what caused you to fall. A wide variety of conditions may be considered dangerous. Examples of dangerous conditions might include a liquid spilled on a tile floor, ice on a pathway, an open trap door, a single stair or step in a restaurant walkway, uneven pavement, a dark or dimly-lit stairway with no handrail, or a recently-waxed marble floor.

Second, you will need to show that your fall was a foreseeable risk posed by the dangerous condition that existed on the property. To prove that the danger was foreseeable, you will likely have to prove that the owner or occupant of the property either knew or should have known about the existence of the dangerous condition.

Third, you will need to prove that the owner or occupant of the property failed to take "reasonable" actions to remove the dangerous condition or to provide a clear warning to their customers or guests.
Some common examples of the lack of reasonable actions to remove or repair a dangerous condition would include (1) failure to routinely mop a wet tile floor near an entryway on a rainy day; (2) a store's failure to clean up a liquid spill promptly after learning about the spill; (3) a business' failure to remove snow or ice from a slippery sidewalk; or (4) a real estate agent's failure to close a trap door in the kitchen of an open house or to place prominent warning signs or caution tape around the open trap door.
If you have been hurt in a slip (or trip) and fall incident, it is important that you hire an attorney that understands what is required to prove a case for premises liability. The Allen Law Firm is a personal injury firm that focuses on obtaining financial compensation for clients who are injured due to the fault of others. The firm's injury attorneys handle slip and fall cases as well car/auto accident cases, truck accidents, bicycle accidents, personal injury claims against government entities, and accident cases of various other types. If you or a loved one have been injured, contact the Allen Law Firm today at (831) 250-9479.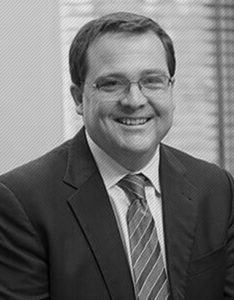 Scott Allen is the founder of Allen Law Firm. Scott earned his Juris Doctor degree from the Boalt Hall School of Law (now known as Berkeley Law) at the University of Berkeley in California and has over 20 years of experience practicing personal injury law. He is a member of the State Bar of California and has earned a Superb rating by Avvo. To learn more about Scott, read his full bio here.