Can You Sue the Government? The Federal Tort Claims Act
You are probably familiar with your right to recover compensation if you suffered from a car accident, medical malpractice, or a dog bite.
However, you may not know that your situation changes considerably if the responsible party is an entity of the federal or Californian government.
Motor vehicle accidents happen regardless of whether the person behind the wheel is a police officer or an average citizen. Slip and fall incidents can occur in a courthouse just as easily as a store or restaurant. And like any other healthcare provider, a physician employed by the Veterans Administration could make a medical mistake when providing treatment.
But can you sue the government for your losses?
As a victim of a government employee's negligence, yes–you still have rights to recover for losses.
The difference is how you go about enforcing them. Your case falls under the Federal Tort Claims Act (FTCA), making it more complicated than seeking compensation from a private citizen.
It is important to work with a skilled personal injury attorney who will protect your interests in a claim against the government.
What is the Federal Tort Claims Act?
Back in the days of castles and kings, you could not sue your leaders under the concept of sovereign immunity. This doctrine has carried over into modern times in the US, so you cannot file a lawsuit against the government unless there is a specific statutory authority.
The FTCA is the federal statute that gives you the right to sue a governmental body for the negligent acts of employees who cause injuries while performing work-related duties.
Before getting to the essential elements of a claim, you must determine whether you can even file a claim. Unless specifically allowed by the FTCA, your case will be dismissed under the doctrine of sovereign immunity.
When Can You Sue the Government?
The FTCA is intended to provide monetary compensation to victims who suffer losses due to the negligent acts or omissions government employees.
Beyond this general statement of your rights, there are very precise requirements and rules. As an overview, you should note that:
The FTCA only allows claims against actual employees of the government, not independent contractors or partners.
The negligence must be within the responsible party's employment, as opposed to where that person acts individually.
The FTCA authorizes claims based upon negligence, not intentional misconduct. The exception is the wrongful acts of federal law enforcement officers.
The claim must be based on the personal injury and negligence laws of California.
Do You Have a Case Against the Government?
We can explore your legal options during a Free Consultation.
Schedule Today
How Do I File a Lawsuit Against the Government?
After you know when can bring a claim, the next question is how to sue the government.
The most critical factor in the process is the time limitations under the FTCA.
You must initiate your claim by submitting it to the governmental body that employs the responsible person. This agency will review the details of your claim during the administrative claim phase. During this phase, certain rules apply.
Rules During the Administrative Phase
You have two years from the date of your accident to file your documents. In the case of medical malpractice, this time period may run from the time you discovered your injuries.

Your claim must include detailed facts regarding how you were injured, the acts that amount to negligence, and the damages you suffered due to your injuries. It is important to provide an exact amount of your damages, so the federal agency can investigate and determine whether you pay your claim.

The federal entity has six months to respond to your claim. In some cases, the agency will admit that the matter is valid and will pay some or all of the damages you request. You will not need to go to court to enforce your rights.

If you are not satisfied with the agency's offer to settle your claim, you have six months to file an official lawsuit in court.

In some cases, you may not hear back from the government regarding your claim. However, the six month period to file a lawsuit does not begin until you receive a response. As long as the matter is still under consideration, there is no time limit for you to sue.
After you complete all steps of the administrative claim phase, a process called "exhausting your administrative remedies," you can sue the federal government.
What if I Have a Claim Against the State of California?
California has enacted a state version of the FTCA. This law is called the California Tort Claims Act.
If your injuries were caused by an employee of the state, you would proceed through this statute. There are also detailed rules regarding filing a claim. These rules include "exhausting your administrative remedies" before being able to sue the governmental body. In addition, there are strict time limitations.
Your Guide to the California Tort Claims Act (CTCA)
Time Limit to File a Claim Against the State of California
One of the most important things that you need to know about the California Tort Claims Act is that it gives injured victims only a limited amount of time to initiate their legal case. Specifically, plaintiffs are typically required to file a claim with the proper California State Agency, County or Local Government within six months of the date of the accident.
If you were injured as the result of the negligence of a California government agency, a California state employee, or by an employee or agent of a County or other local government, you must file your claim within six months of the injury. If you fail to do so, your personal injury lawsuit may be barred by California law.
Claims Covered by the California Tort Claims Act
The CTCA covers a wide range of different personal injury claims. Among other types of cases, this includes:
Motor vehicle accidents;
Commercial truck accidents;
Slip and fall accidents;
Premises liability claims;
Negligent security cases;
Medical negligence and medical malpractice; and
Wrongful death lawsuits.
Compensation Available Through a CTCA Claim
Through a California Tort Claims Act lawsuit, injured victims can seek financial compensation for the full extent of their losses. Financial relief may be available for emergency medical care, other medical expenses, rehabilitative care, lost wages, diminished earning capacity, pain and suffering, permanent disfigurement, and the wrongful death of a family member.
The State of California is Liable for Its Employees
Similar to private companies, California government entities, Counties and local governments are legally responsible for the actions of employees. Under the California Tort Claims Act, government entities and government agencies can be held liable for any negligent conduct committed by an employee that:
Occurred within the scope of the employee's general job duties; or
Occurred when the employee was carrying out a function of the state government.
What Happens After You File a Claim Against the State of California, County or Local Government?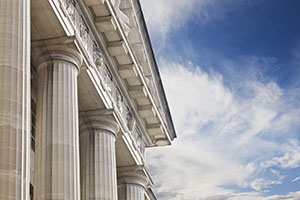 Once you file your claim, the specific agency that you are filing against will have 45 days to take action.
During this time, the agency will likely conduct its own investigation of the accident. Depending on the agency — and the results of the investigation — the agency may begin to initiate settlement negotiations. However, if a settlement is not offered, you may receive a letter from the government rejecting your claim, in which case you may then proceed to file a lawsuit for your injuries. If you do not receive such a letter, you will still have the right to file a personal injury lawsuit after the 45 day period has expired.
Injured Victims Need Legal Representation
Personal injury claims are complicated. When you are suing the state of California or a County or other local government, the process becomes even more challenging. You have less time to take action and there are some additional hurdles that must be cleared. To ensure that your legal rights and financial interests are fully protected, you should consult with a qualified Monterey California Tort Claims Act lawyer as soon as possible after your accident.
Contact an Experienced Personal Injury Attorney About How to Sue the Government
Suing the government is not a simple "yes or no," regardless of whether your claim for compensation is solid and your rights are clear. You need a personal injury lawyer that is knowledgeable in the rules and requirements of the Federal Tort Claims Act.
For more information on your claim, please contact the Allen Law Firm to schedule a free initial consultation. We have assisted many clients around the Monterey Bay, CA area, and we can help get the compensation you deserve.
Contact us today for a Free Consultation.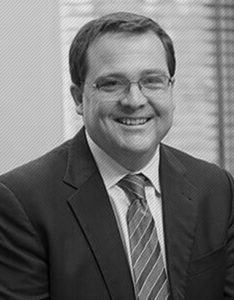 Scott Allen is the founder of Allen Law Firm. Scott earned his Juris Doctor degree from the Boalt Hall School of Law (now known as Berkeley Law) at the University of Berkeley in California and has over 20 years of experience practicing personal injury law. He is a member of the State Bar of California and has earned a Superb rating by Avvo. To learn more about Scott, read his full bio here.