How Social Media Can Impact Personal Injury Claims In Monterey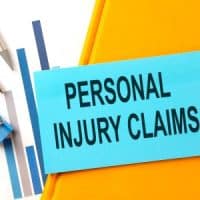 Whether you use social media to interact with family and friends or to promote yourself and your business, it is important to be aware of privacy concerns. If you are in the process of filing a personal injury claim, information available through your posts and pages can be used against you. Our Monterey personal injury lawyer explains how this could impact your rights to compensation.
How Social Media Can Be Used Against You In A Personal Injury Claim
According to the Pew Research Center, seven out of every ten people today use social media as a way to connect with family and friends, advance their careers, or as a source of entertainment, news, and general information. Regardless of the types of accounts you have or how frequently you use them, be aware of how it can jeopardize your rights in a personal injury claim.
If you are injured in any type of accident in which others are to blame, you may be entitled to compensation either through insurance policies they have in place or by filing a personal injury lawsuit against them. However, in investigating your case, one of the first places the opposing party will look to obtain evidence to use against you is social media. Common types of information that could help them deny or downplay your claim:
Posts about the accident: Social media posts may implicate you or contradict other statements made.
Posts about your activities prior to the accident: Hanging out with friends, lack of sleep, or having a few drinks could all be used to blame you for the accident;
Posts about your injuries and your activities in the aftermath: This information could reduce the amount you are entitled to in a claim.
Posting about future settlements: This could cause insurance companies or the courts to question your motives.
Social Media Guidelines For Personal Injury Victims And Their Families
International Risk Management Institute (IRMI), which provides resources for the insurance industry, encourages the use of social media in uncovering claims fraud. To protect your rights and ensure the information you post cannot be used against you, personal injury victims and their families are encouraged to follow these guidelines:
Disable social media accounts until your personal injury claim is resolved;
If this is not possible, update privacy settings and use caution in what you post;
Scrutinize any new friend requests or new followers and block those who look suspicious;
Change settings so that you cannot be tagged in other's posts or photos;
Be aware that comments you make on news and entertainment sites may be viewed by other users;
Avoid making any reference to your accident, injuries, or potential claims.
Contact Our Monterey Personal Injury Lawyers
At the Allen Law Firm, we protect the rights of personal injury victims and their families. We provide the caring support and professional legal representation you need to get the compensation you are entitled to in a claim. To get our legal team on your side, contact our Monterey personal injury lawyers and request a consultation today.
Sources:
pewresearch.org/internet/fact-sheet/social-media/
irmi.com/articles/expert-commentary/insurance-fraud-and-social-media