Exemplary Damages In Car Accident Claims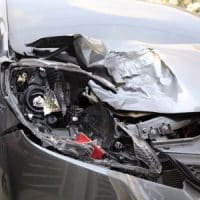 Car accidents are one of the leading causes of personal injuries in Monterey. The dangerous behavior of other motorists can cause devastating harm to drivers and their passengers, as well as motorcyclists, pedestrians, and bicyclists. Victims and their families have the right to hold those at fault accountable for damages suffered in a claim. Find out about the different types of compensation awarded and when you may be entitled to exemplary or punitive damages in your case.
What Are Exemplary Damages?
According to the National Safety Council (NSC), motor vehicle accident costs in the U.S. total more than $2 billion yearly. When a car, motorcycle, bike, or pedestrian accident in Monterey happens due to the negligence of others involved, you have the right to hold them responsible for these costs in a car accident claim.
While insurance may cover some of your expenses, you may be entitled to additional amounts via a car accident lawsuit in Monterey. Compensation that may be awarded is referred to as damages and includes:
Economic damages: These cover property damage, medical bills, lost income, and other actual costs associated with a crash.
Non-economic damages: These compensate victims and their families for intangible losses, such as pain, suffering, and loss of enjoyment in life.
Exemplary damages: This is an additional amount we can push for in cases involving gross negligence. It punishes the at-fault party and makes an example of them, with the goal of preventing others from engaging in similar behavior.
Exemplary damages may total two or three times the total amount of other compensation. Under Section 3294 of the California Civil Code, in order to receive an exemplary damage award, you must prove by clear and convincing evidence that the at-fault party acted with gross negligence.
What is Gross Negligence?
Negligence means taking actions that put others at risk or failing to take reasonable precautions to prevent personal injuries. Gross negligence means the at-fault acted willfully or with malicious intent, engaging in behavior that had a high probability of causing serious harm.
According to the Transportation Agency For Monterey County, an average of more than 40 fatal car accidents happen in our area each year. Hundreds of other people suffer serious personal injuries. When they occur due to the following types of behaviors, victims and surviving family members may be entitled to exemplary damages in a claim:
Driving at excessively high rates of speed;
Driving with a high blood alcohol content (BAC) level;
Aggressive driving, such as road rage, and purposely crashing into another driver;
Racing or other dangerous behaviors in certain areas, such as near schools or anyplace where pedestrians tend to gather.
Request A Consultation With Our Monterey Car Accident Lawyers
At the Allen Law Firm, we victims and their families get compensation for motor vehicle-related accidents in Monterey. To find out if you may be entitled to punitive damages, which could represent two or three times other types of compensation, call or contact our Monterey car accident lawyers online and request a consultation today.
Sources:
injuryfacts.nsc.org/all-injuries/costs/guide-to-calculating-costs/data-details/
leginfo.legislature.ca.gov/faces/codes_displaySection.xhtml?sectionNum=3294.&lawCode=CIV
tamcmonterey.org/collision-data-map