How Much Can I Sue For a Dog Bite?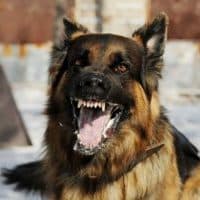 Dogs are known as man's best friend, and we expect that most pets will be friendly to us and our loved ones.
When a pet owner brings their dog into a public place or allows their dog to mingle with visitors on private property, the owner is responsible for that dog's actions.
If the dog attacks and bites you, you are entitled to compensation for your injuries, and the experienced dog bite lawyers at the Allen Law Firm is here to help.
California Dog Bite Law
In California, dog bites are treated as a strict liability tort, which means that a dog owner is responsible for all injuries caused by their dog regardless of whether the animal has bitten anyone before and regardless of whether the dog's owner was negligent in controlling the dog.
Other states allow for a dog to bite once before holding the owner responsible, but in California a dog owner is responsible for damages caused by an incident with their dog even if it had no prior propensity for aggressive behavior or actions. The law applies to any dog bite that happens in a public place or if a person is lawfully on private property. The only exception to the strict liability dog bite rule in California is if the bite is caused by a police or military dog in the line of duty.
Because of the strict liability nature of dog bites, a victim does not need to prove that the owner knew that the dog would bite or failed to use reasonable care to prevent the bite. A victim only needs to prove that they were in a public place or allowed on the private property where the bite occurred.
It is also important to note that this applies to dog bites only. If a large dog jumps on you and causes injury(without biting) or plays too roughly with a child and scratches them, strict liability does not apply. In cases not involving a bite, the injured person must prove that the dog owner was negligent in the management of their dog (for example, by failing to keep the dog on a leash, in violation of the local "leash law."). If you are bitten by a dog in the Monterey area (or injured by a dog attack that did not involve a bite), our attorneys are here to enforce California's strict liability and negligence laws and get you the compensation you deserve.
Were You Bitten by a Dog?
You have legal rights. Contact our office to schedule a Free Consultation where we will discuss your case.
Schedule Today
Compensation for Dog Bite Injuries
Payment for injuries caused by a dog bite includes compensation for economic and noneconomic damages.
Economic damages include payment for out of pocket expenses, such as present and future medical bills, property damage, lost wages, and the loss of future income and benefits.
Noneconomic damages include compensation for pain and suffering, emotional distress, loss of consortium, disfigurement, and the loss of enjoyment of life.
An experienced dog bite injury attorney can review the facts of your case and help determine the full and fair value of your case against the dog's owner for the injuries caused by their dog's attack.
Helping You When You're Injured
If you or a loved one was viciously attacked by a dog in the Monterey area, don't hesitate to call or contact the Allen Law Firm today.
Schedule a free and confidential review of your case with our experienced personal injury staff who will walk you through your legal options and claims for compensation for your dog bite injuries.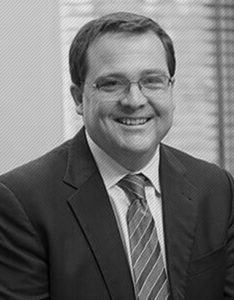 Scott Allen is the founder of Allen Law Firm. Scott earned his Juris Doctor degree from the Boalt Hall School of Law (now known as Berkeley Law) at the University of Berkeley in California and has over 20 years of experience practicing personal injury law. He is a member of the State Bar of California and has earned a Superb rating by Avvo. To learn more about Scott, read his full bio here.