Four Common Causes Of Truck Accidents In Monterey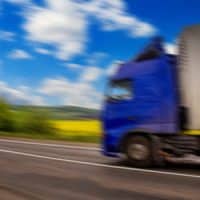 Truck accidents in Monterey are one of the most devastating types of crashes, capable of causing catastrophic personal injuries for other motorists involved. Find out common causes and how to get the compensation you need to recover
How Truck Accidents In Monterey Frequently Happen
According to the California Highway Patrol, roughly 75 truck accidents in Monterey County happen each year. Collisions involving semi-trucks, tractor-trailers, construction vehicles, and other big rigs can cause major impacts on other drivers and passengers involved. The following details the ways they most frequently happen:
Aggressive Driving
Truck drivers work tight schedules. The speed at which they travel determines how much they get paid and return business. As a result, they often have little patience for others on the road and aggressive driving is common. Among the most dangerous aggressive driving behaviors they engage in include:
Speeding and going too fast for conditions;
Cutting other drivers off when passings;
Following too closely, known as tailgating;
Failing to yield at highway exits or entrances, at intersections, and in parking lots.
Drowsy Driving
The demands of driving a truck and their tight delivery schedules leave little time for days off, breaks, or sleep. Unfortunately, this makes drowsy driving a major risk. It is a common problem in the trucking industry and even missing just an hour of sleep can have the following impacts on driving abilities:
Blurred and impaired vision;
Diminished reflexes;
Lack of coordination;
Inability to pay attention and increased risk of falling asleep behind the wheel;
Rollover Accidents
With their high center of gravity, trucks are particularly susceptible to rollover accidents. One of the most common types of truck accidents in Monterey, these often end up impacting motorists in all surrounding lanes. Common reasons they occur include:
Taking turns and curves in the road at too high of speed;
Driving a truck without a trailer;
Uneven loading practice and shifting cargo;
Tire blowouts and other mechanical failures.
No-Zone Truck Accidents
The Federal Motor Carrier Safety Administration (FMCSA) advises motorists to be aware that trucks have large blind spots, frequently referred to as no-zones. Driving in these areas causes you to disappear from the trucker's view and increases the odds of a crash. No zones are located in the following areas:
In front of the truck, stretching out 20 feet;
To the rear of the truck, extending 30 feet;
On the truck driver's side, extending the entire length;
On the truck passenger side, extending the length and into two opposing lanes.
Get Our Monterey Truck Accident Lawyer On Your Side
Trucking companies have teams of attorneys to defend them and their drivers when accidents happen. To get the compensation you need to recover, get The Allen Law Firm on your side. Our Monterey truck accident lawyer can take the legal actions needed in your case and provides the professional representation you need in filing a claim. Call or contact our office online and request a consultation today.
Sources:
chp.ca.gov/InformationManagementDivisionSite/Documents/11-Section%20Six%202019.xls
fmcsa.dot.gov/newsroom/no-zone-help