Common Terms When Filing A Monterey Personal Injury Claim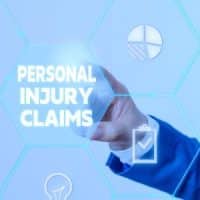 Personal injuries in Monterey often happen in accidents for which others are to blame. They can be held accountable for losses you incur as a result, but you only have one chance to get compensation. To get the total amount you are entitled to, contact our Monterey personal injury lawyer. We provide the caring support and professional legal representation you need in filing a claim. The following explains common important terms you are likely to hear throughout the process.
Liability and Negligence
Under the California Civil Code, everyone is responsible for their behavior. Negligence is a legal term used in personal injury claims. It means taking reckless actions that put others at risk, or failing to take reasonable precautions.
When personal injuries happen as a result, you have the right to hold the at-fault party liable in a claim. There are generally two options in seeking compensation:
File a claim through their insurer;
File a personal injury lawsuit through the Monterey County Civil Court.
Be aware that whichever option you choose, you only have one chance to get the total amount you are entitled to and need to recover. Once a final order is issued, you waive the right to any future claims.
Terms You Are Likely To Hear During The Claims Process
You are legally entitled to hold others accountable when personal injuries happen due to their negligence. To protect your rights throughout the process, get our experienced Monterey personal injury lawyer on your side. We have decades of combined experience handling these cases and provide the trusted legal guidance you need to get the maximum settlement. The following are additional legal terms you are likely to hear throughout the claims process:
Burden of proof: As the injured party, the burden of proof is on you to show that the other party was negligent and that you suffered both tangible and intangible losses as a result.
Damages: This refers to compensation available in a personal injury claim.
Discovery: This involves the sharing of evidence between all parties involved.
Deposition: This refers to sworn statements made by the parties, any witnesses to the accident, medical experts, accident reconstruction experts, or others involved.
Economic and non-economic damages; Economic damages refer to medical bills and other actual costs. Non-economic damages refer to intangible losses, such as pain, suffering, and lost enjoyment in life.
Comparative negligence: This is a legal theory that allows you to seek compensation, even if you are partially responsible for an accident.
Statute of Limitations: This is the amount of time you have to file a claim. In the California courts, the statute of limitations for personal injuries in Monterey is generally two years.
Contact Our Monterey Personal Injury Lawyer
To protect your rights when personal injuries happen, reach out to the Allen Law Firm before making any statements or accepting any settlements. Call or contact our office online and request a consultation with our Monterey personal injury lawyer today.
leginfo.legislature.ca.gov/faces/codes_displaySection.xhtml?sectionNum=1714.&lawCode=CIV
monterey.courts.ca.gov/divisions/civil
courts.ca.gov/9618.htm?rdeLocaleAttr=en