Recovery From Burn Injuries In Monterey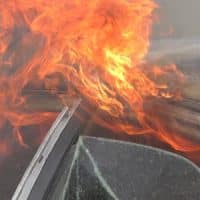 Burns are one of the most painful types of personal injury. Unfortunately, they can happen in a variety of ways, are common in Monterey, and often have major, potentially life-threatening impacts on victims. Our Monterey burn injuries lawyer explains more about the causes and how to get the compensation you need to recover.
Common Causes of Burn Injuries In Monterey
According to the California Department of Health, more than 400 people are treated in local hospital emergency rooms each year as a result of burn injuries in Monterey County. That is an average of nearly 35 people per month.
Burn injuries can happen due to fires and direct contact with flames or hot surfaces, as well as exposure to hazardous substances. Among the most common causes include:
Car and truck accidents: In the aftermath of a crash, sparks can ignite spilled gasoline and leaking brake or engine fluid. This may cause one or both cars to burst into flames. Direct contact with these fluids or with hot engine parts can also cause serious burn injuries.
Motorcycle accidents: Motorcyclists are generally encouraged to wear long pants and the appropriate footwear when riding to prevent burn injuries. Unfortunately, burn injuries are common when collisions with other motorists happen.
Pedestrian and bicycle accidents: With little to protect them in accidents involving motor vehicles, pedestrians and bicyclists are among the most at risk for burn injuries.
Accidents that happen on another's property: Burn injuries can happen due to contact with hot items or surfaces in grocery stores and restaurants, while fires pose major risks at hotels, festivals or concerts, and other public places.
Get The Compensation You Need To Recover From Burn Injuries In Monterey
Burns are categorized in terms of degree. First degree burns are the least serious, primarily impacting the skin's surface, but are still extremely painful and capable of causing potentially permanent scarring. Second-degree burns penetrate deeper into the skin, while third and fourth degree burns can end up causing major damage to underlying body organs. The National Institutes of Health warns that this can trigger a multi-system failure, resulting in death or permanent disabilities.
When you suffer burn injuries in Monterey in an accident caused by the negligence of others, you have the right to hold them accountable. Our Monterey burn injuries lawyer helps you get the compensation you and your family need to recover. This includes:
Economic damages, covering all current and future medical expenses, including treatment, follow-up care, medications, and physical therapy;
Non-economic damages, compensating you for pain, suffering, scarring, disfigurement, and lost enjoyment in life due to your injuries;
Exemplary damages, an additional amount that can equal two or three times other compensation, which we can push for in cases involving gross negligence.
Request A Consultation With Our Monterey Burn Injuries Lawyer
Burn injuries can have life-changing impacts on victims and their families. To get the compensation you need to recover, contact the Allen Law Firm and request a consultation with our Monterey burn injuries lawyer today.
Sources:
epicenter.cdph.ca.gov/ReportMenus/DataSummaries.aspx
ncbi.nlm.nih.gov/pmc/articles/PMC7224101/