Your Rights In Seeking Compensation For Spine Injuries In Monterey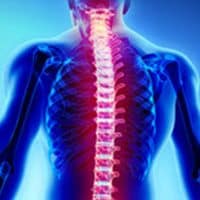 Any type of personal injury in Monterey has the potential to be serious, but spine injuries are among the most severe. These typically happen in different types of accidents and may cause damage to the spinal cord itself or to surrounding bones, tendons, or other soft tissues.
Spine injuries can prevent you from working or engaging in your usual daily hobbies and activities while resulting in millions of dollars in medical expenses, lost wages, and other costs. Our Monterey spine injury lawyers explain how they often occur and your rights in seeking compensation.
Common Causes of Spine Injuries In Monterey
Spine injuries are among the most devastating types of personal injury. Injuries directly to the spinal cord or column can cause permanent paralysis. According to the University of California San Francisco, close to 300,000 people currently live with spinal cord injuries, and there are over 17,000 new cases each year. Average lifetime costs range from $1.5 to well over $4 million, depending on severity.
Even in less severe cases, fractured vertebrae and torn muscles or tendons in the back or neck can impinge on spinal nerves, resulting in chronic pain and limited mobility. Common ways in which spine injuries in Monterey happen include:
Car, truck, and motorcycle accidents;
Bicycle and pedestrian accidents;
Slips and falls;
Sports or recreational accidents.
Compensation For Monterey Spine Injuries
The National Institutes of Health warns that any type of spine injury can have major impacts on messages sent to and from the brain to other body parts. The extent of disability victims are likely to suffer depends on the degree of damage and the area of the spinal cord affected. Unfortunately, any type of bump, blow, or jolt to the head, neck, or back can cause serious impairments that impact victims and their families for years into the future.
When spinal injuries in Monterey happen due to negligence on the part of others, you have the right to hold them accountable in a claim. Compensation available under the California Civil Code includes:
Coverage of all current and future medical costs associated with your injuries, including ongoing testing, treatment, and physical rehabilitation;
Coverage of the costs associated with full-time caregivers and modifications needed to your home or vehicle to help you adapt to long-term disabilities;
Payment for lost wages and future losses in earnings and benefits due to your injuries;
Additional amounts for your pain and suffering, as well as any loss of enjoyment in life you experience.
Reach Out To Our Monterey Spine Injury Lawyer
At the Allen Law Firm, we understand the serious impacts that can result from spine injuries in Monterey. Our legal team is dedicated to getting you the total amount of compensation you and your family deserve.
As experienced Monterey spine injury lawyers, we provide the caring support and comprehensive legal representation you need in filing a claim. To discuss your options, reach out and call or contact our office online to request a consultation today.
Sources:
spinalcordinjury.ucsf.edu/
ninds.nih.gov/health-information/disorders/spinal-cord-injury
leginfo.legislature.ca.gov/faces/codes_displayText.xhtml?lawCode=CIV&division=4.&title=2.&part=1.&chapter=2.&article=2