A Summary of Wrongful Death Law in California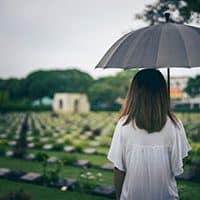 Some accidents leave victims with life-changing injuries, and other accidents result in a victim's death. In California, surviving family members can bring a lawsuit for wrongful death.
These lawsuits are complex, and you will need an expert wrongful death lawyer who is experienced in this area of law. But if successful, wrongful death lawsuits provide some measure of comfort to people who have lost a loved one.
To prepare yourself for a lawsuit, here is a summary of wrongful death law in California.
Who Can Bring a Lawsuit?
California Code of Civil Procedure § 377.60 lays out the California wrongful death statute. It gives the following people the power to sue:
Spouse or domestic partner;
Children;
Grandchildren (if the children are already deceased);
Other people who were financially dependent on the deceased; and
Other people who would inherit property as heirs under California law.
California also allows a "survival action" to be filed under § 377.30. This action is brought by the estate's personal representative for losses suffered by the deceased. It is often coupled with a wrongful death lawsuit.
When Can You Bring a Lawsuit?
Wrongful death in California is reserved for any claim based on the negligent, reckless, or intentional act of another person. For example, you might be able to sue for a death caused by:
Car accidents;
Truck accidents;
Slip and falls;
Dog bites;
Pedestrian accidents;
Defective products; and
Assault and battery.
The key in these lawsuits is to show that the defendant is to blame for the death. It is not enough that your loved one died. For example, your loved one might have been struck as a pedestrian, but if she ran out in front of a car then the driver is not to blame.
What Compensation Can You Receive?
The purpose of California wrongful death lawsuits is to financially compensate surviving family members for their losses. Many losses count, such as:
Financial support you would have received from the deceased
Gifts and benefits you would have received from the deceased;
Reasonable value of household services your loved one provided; and
Funeral and burial expenses.
Depending on the circumstances, family members might receive compensation for non-economic losses, such as:
Loss of affection;
Loss of moral support;
Loss of training and guidance;
Loss of companionship; and
Loss of sexual relations.
Compensation isn't fixed for non-economic harms. Instead, the jury will rely on its experience to come up with a number that makes up for your loss.
In a survival action, the estate can recover compensation for any losses the deceased suffered if they survived their injuries for at least a little while. For example, the estate can recover medical bills to treat the loved one's final illness or lost wages for the time they were in the hospital and not working.
Contact an Experienced California Wrongful Death Attorney
If you lost a loved one in an accident, you know that no amount of money can ever replace your family member. However, it is vitally important to hold the defendant accountable for their conduct.
At the Allen Law Firm, we are experienced wrongful death attorneys serving the Monterey Bay Area. For more information, please schedule a Free Consultation with one of our lawyers.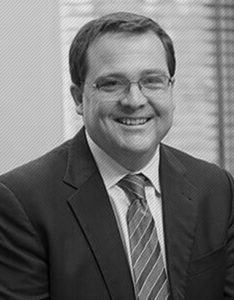 Scott Allen is the founder of Allen Law Firm. Scott earned his Juris Doctor degree from the Boalt Hall School of Law (now known as Berkeley Law) at the University of Berkeley in California and has over 20 years of experience practicing personal injury law. He is a member of the State Bar of California and has earned a Superb rating by Avvo. To learn more about Scott, read his full bio here.