SSDI Social Security Disability
If you are unable to work due to a disability, you have probably considered applying for Social Security benefits. Social Security is a government program designed to help people who can no longer be in the workforce. Social Security Disability Insurance is part of the same program that pays retirement benefits to the majority of senior Americans. If you are unable to work due to an illness or other impairment for a year or more, it might be in your best interest to apply for SSDI to ensure you can cover the costs of living during this difficult time.
The amount of Social Security Disability Insurance (SSDI) that is paid monthly to recipients is based on that individual's work history and their past wages. This amount is a standard part of SSDI, and won't change if you are in Salinas or Watsonville. To be eligible for this program, recipients must prove that they are "unable to engage in any substantial gainful activity by reason of any medically determinable physical or mental impairment which can be expected to result in death or which has lasted or is expected to last for a continuous period of at least 12 months." The test that determines if you meet this requirement can be very strict. They aren't only testing your ability to perform your past work – they are also checking to see if there is any kind of gainful employment that the individual can feasibly do. If they find that there is a job that the person can fulfill, that person will be denied SSDI benefits.
If you are thinking about applying for Social Security Disability Insurance, it's important to consult with an attorney before filing the initial paperwork. At the Allen Law Firm, we take the time to educate our clients about the entire process from beginning to end and ensure that you understand all the important decisions you'll have to make regarding your claim. The application process for social security can be confusing & time consuming. Our social security disability attorneys in Salinas, Watsonville, and the greater Monterey Bay area can help you navigate this difficult process.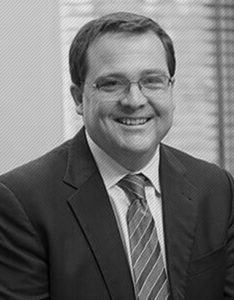 Scott Allen is the founder of Allen Law Firm. Scott earned his Juris Doctor degree from the Boalt Hall School of Law (now known as Berkeley Law) at the University of Berkeley in California and has over 20 years of experience practicing personal injury law. He is a member of the State Bar of California and has earned a Superb rating by Avvo. To learn more about Scott, read his full bio here.