Santa Cruz Disability Lawyer | The Allen Law Firm
Social Security Disability Attorney – SSDI and SSI
Free Consultation – Call (831) 264-0605.
Helping You Obtain Social Security Disability Benefits
We help residents of Santa Cruz and throughout the Monterey Bay Area with disability claims. If you or a loved one have a disability and need to obtain benefits from the Social Security Administration, our disability attorneys offer you their help. The benefits of working with our lawyers on your disability claim include:
Pay No Fee Unless You Get Benefits
Free Consultation
Personal Attention From Our Experienced Disability Attorney
Services We Offer
Whether you need help filing your disability application or you have already applied and been denied, we are here to help you. We assist with:
Social Security Disability Insurance (SSDI) applications and appeals
Supplemental Security Income (SSI) applications and appeals
Benefit Cessations and/or Overpayment Issues
Whatever Your Disability, We Want to Help
Over the years, our disability attorney has helped clients with a wide variety of disabling conditions to apply for, and helped many obtain disability benefits. Our clients' disabilities include, but are not limited to:
Diabetes
Heart Failure
Lung/Pulmonary Disease (including COPD)
Liver Failure
Kidney Disease
Cancer
Brain Injury
Alzheimers/Dementia
Blindness
Arthritis
Schizophrenia
Immune System Disorders, such as lupus
We pledge to you that we will provide you with our honest advice and opinions, and we will work diligently to help you in your quest to obtain disability benefits.
Call us today for a Free Consultation (831) 264-0605.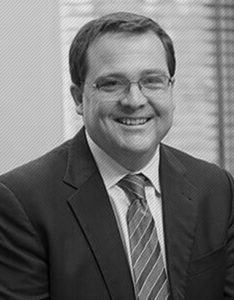 Scott Allen is the founder of Allen Law Firm. Scott earned his Juris Doctor degree from the Boalt Hall School of Law (now known as Berkeley Law) at the University of Berkeley in California and has over 20 years of experience practicing personal injury law. He is a member of the State Bar of California and has earned a Superb rating by Avvo. To learn more about Scott, read his full bio here.