Play It Safe During Holiday Shopping: Tips To Prevent Slips, Falls, And Other Personal Injuries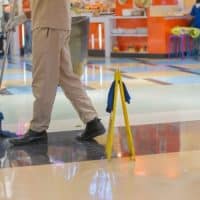 The holidays are one of the busiest times of the year for retailers. Unfortunately, large crowds and long waits for limited supplies are more than just a minor annoyance. Pushing, pulling, and general havoc in stores makes for an increased risk of personal injury. Find out more about crowd surges, slip fall injuries, and other types of accidents, and what to do if you or someone you love is injured.
Crowd Surges And Stampedes Poses Hazards Over The Holiday Shopping Season
Day after Thanksgiving sales generally serve to kick off the holiday season. Drastic discounts on electronics and other high demand items make it one of the best shopping days of the year. However, it is also one of the most potentially dangerous.
Very Well Health warns about the potential for crowd surges and stampedes. Every year, this type of incident makes headlines and causes potentially life threatening personal injuries. They are most likely to happen when there are price drops and limited supplies. Whether you are inside among other shoppers or waiting outside a store, be aware of warning signs:
There is a large crowd of people in a limited space;
People within the crowd look angry or otherwise distressed;
There are limited exits or other ways to escape from the crowd;
People have begun pushing and shoving, which is a clear sign of trouble.
Avoid taking older adults or small children into overly crowded situations. Keep your perspective and realize no product or sale price is worth exposing yourself to personal injuries. If you have any doubts about your personal safety, get out immediately.
Other Types Of Shopping-Related Injuries That Could Result In Personal Injuries
After the recent stampede in South Korea over Halloween, NPR offers some additional tips for dealing with large crowds. However, be aware that holiday shopping-related accidents can occur in other ways as well:
Parking lot accidents: These are very common and can cause serious personal injuries for drivers and pedestrians.
Slip and fall injuries: These are more likely to happen during wet weather, when stores are crowded with shoppers, and when aisles are cluttered with products or debris.
Getting struck by or against objects: Common hazards range from getting hit by dollies or other stocking equipment to being struck by improperly attached fixtures and holiday decorations.
If any type of incident happens, whether it involves problems with crowds or accidental injuries, notify security immediately. If you cannot locate anyone, call the police. Make sure an incident report is filed, get names and contact information for witnesses, and seek medical attention right away.
Request A Consultation With Our Monterey Personal Injury Lawyers
Crowd surges and other shopping-related accidents can put a damper on your holiday season. When they leave you suffering potentially serious personal injuries, contact The Allen Law Firm. We provide the trusted legal guidance you need in filing a claim. To request a consultation, reach out to our Monterey personal injury lawyers today.
Sources:
verywellhealth.com/how-to-stay-safe-in-a-crowd-surge-6824460
npr.org/2021/11/09/1053828800/south-korea-seoul-halloween-crowd-safety-tips