Summer Fireworks Safety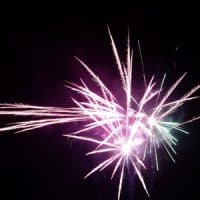 Firework displays are a well-loved part of summer and play a major role in the Fourth of July and other types of celebrations. However, it is important to be aware of the risks they pose and the potential for personal injuries. Fireworks-related accidents are common, and as different types of explosives are more readily available, the numbers have steadily increased over the past fifteen years. To prevent potentially severe burn injuries when going to firework displays in Monterey or using them on their own, it is important to be aware of potential hazards and to follow a few simple safety tips.
Fireworks Risks
The Monterey County Regional Fire District reminds residents that purchasing, storing, possessing, or otherwise using any type of fireworks is illegal in our area. However, this does not prevent people from purchasing them online or from roadside vendors in other areas.
Setting off fireworks on your own increases the risk of potentially devastating wildfires. It also increases the risk of personal injuries. The Consumer Product Safety Commission warns that fireworks-related burn injuries have increased by more than 25 percent over the last decade. Other alarming facts you need to be aware of include:
Fireworks accidents injure close to 20,000 people each year.
Over half of these injuries typically occur over the summer months.
Burn injuries are the most common, resulting in permanent scarring and long-term disability.
Roughly one-third of all fireworks tested by consumer safety groups were found to contain non-compliant materials or flawed construction that further increase personal injury risks.
Fireworks Safety Tips
Summer is the time of year when fireworks displays are most frequent. While many of us enjoy attending these events, it is important to take precautions to reduce your chances of suffering serious personal injuries. The National Safety Council recommends the following:
Avoid using illegal fireworks at home displays;
When using sparklers, smoke bombs, firecrackers, or other common home devices, make sure an adult is present and closely supervises children;
Keep a water source nearby and pick up any spent sparklers or other items to soak in buckets before discarding them;
Fireworks of any kind should not be handled by young children or anyone under the influence of drugs or alcohol;
Fireworks should never be pointed at another person or at any potentially flammable material or property;
When attending public fireworks displays, stay within recommended viewing areas and be alert for signs of problems, such as uncontrolled launching.
Request A Consultation With Our Monterey Burn Injury Lawyer
Fireworks-related accidents can cause serious and potentially life-threatening personal injuries. Burns that result are particularly painful, difficult to recover from, and often cause permanent scarring and disability. If you or someone you love is injured in a fireworks accident in Monterey, contact the Allen Law Firm.
Our experienced Monterey burn injury lawyer can determine who is responsible and help you get compensation. Fireworks event organizers, fireworks manufacturers, and individuals involved may all be held liable in a claim. To get the total amount you need to recover, request a consultation today.
Sources:
mcrfd.org/fireworks-ban-in-monterey-county#:~:text=MCRFD%20would%20like%20to%20remind,county%20areas%20of%20Monterey%20County.
cpsc.gov/Safety-Education/Safety-Education-Centers/Fireworks
nsc.org/community-safety/safety-topics/seasonal-safety/summer-safety/fireworks