Statutes Of Limitations In Monterey Car Accident Claims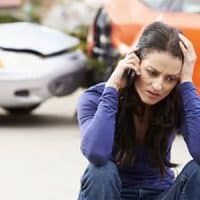 Reckless and dangerous behavior on the part of other motorists is one of the leading causes of car accidents in Monterey. When you suffer personal injuries as a result, you have the right to hold the at-fault driver accountable in a claim. However, it is important to act quickly, as strict time limits apply. Our Monterey car accident lawyer explains what you need to know about statutes of limitations in California.
What Are Statutes of Limitations?  
In any type of legal matter, there are time limits for taking action. These are referred to as statutes of limitations and they serve the dual purpose of preserving evidence and preventing legal issues from dragging out indefinitely.
If you are involved in a car accident in Monterey and another driver is to blame, you have several options for seeking compensation. The first is to file a claim through your own insurance and policies the other driver has in place. The California Department of Motor Vehicles (DMV) requires all drivers to maintain a mandatory minimum amount of coverage. It is generally best to notify insurers as quickly as possible. While there may not be any specific time limits listed in your policy, the longer you wait, the greater the chances of having your claim denied.
If the other driver is uninsured, your injuries are severe, or there are multiple parties at fault, you may want to consider filing a car accident lawsuit in Monterey. The statute of limitations for filing this type of claim is up to two years after your accident.
How Statutes of Limitations Apply In Monterey Car Accident Claims 
Two years may seem like a long time to file a claim. However, in addition to preserving evidence and preventing courts from getting backlogged, statutes of limitations serve other purposes:
Provides time for a full investigation into your case and to gather witness statements or other evidence needed;
Allows medical providers to determine the full extent of your personal injuries and any long-term disabilities that may result;
Enables you to attempt to resolve the matter, either through insurance or through an out-of-court settlement with others involved. 
If a lawsuit is not filed within the two-year statute of limitations period, you will be unable to claim compensation. However, in the California Courts, there are some exceptions to this rule. If an accident involves a government agency, you may only have six months to file a claim. In cases involving children, the statute of limitations may, in some cases, extend the limitations period beyond the date when the child reaches age 18. And in cases where the at-fault party is incarcerated or otherwise unavailable, the statute of limitations may be extended for an indefinite period.
Please keep in mind that determining which statute of limitations applies to a particular case can be tricky, so make sure to seek legal advice as soon as possible to avoid having your claim barred.
Contact Our Monterey Car Accident Lawyers Today
If you are injured in a car accident in Monterey, do not delay. Reach out to The Allen Law Firm. While you focus on your recovery, we focus on resolving your case in a timely manner and getting you the compensation you deserve. Call or contact our Monterey car accident lawyers online and request a consultation today.
Sources:
dmv.ca.gov/portal/vehicle-registration/insurance-requirements/
courts.ca.gov/9618.htm?rdeLocaleAttr=en