Distracted Driving And Pedestrian Accidents: How To Reduce Your Risks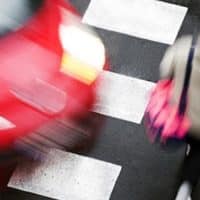 One of the benefits of walking is the opportunity it provides for your mind to wander. While this can be relaxing, it also poses risks. When headed to local parks, strolling through your neighborhood, or taking advantage of sales at shopping districts, it is easy to get distracted. Unfortunately, this increases the chances of pedestrian accidents in Monterey, which can result in potentially devastating personal injuries. Our Monterey pedestrian accident lawyer explains more about the problem and how to reduce your risks.
Distractions Increase Monterey Pedestrian Accident Risks
Walking provides numerous health, environmental, and economic benefits. Unfortunately, in our area, it also poses certain risks. According to statistics from the California Office Of Traffic Safety (OTS), over 100 pedestrian accidents in Monterey County happen each year. Distracted driving is a common cause.
When drivers engage in any type of behavior that causes them to take their eyes off the road, their hands off the steering wheel, or their minds off the important task of driving, it endangers them, other motorists, and pedestrians or bicyclists on the road. In addition to talking on cell phones and texting, other common types of distractions include:
Eating fast food or drinking coffee and other beverages while driving;
Putting on makeup, adjusting your tie, or attending to other personal grooming needs;
Changing GPS or car stereo settings;
Reaching for items behind you or in the glove compartment;
Daydreaming, instead of focusing on the road;
Turning to talk to passengers or handing items to children in the backseat.
As a pedestrian, there is nothing you can do to change the behavior of motorists, but you can be more aware of the risks. You can also take precautions to prevent pedestrian accidents in Monterey, which includes avoiding distractions while walking.
Protect Yourself By Avoiding Distractions When Walking In Monterey
Whether walking for pleasure, exercising, when running errands, or heading to your job, keep your mind focused on the task at hand. The National Safety Council urges pedestrians to be aware of the risks regarding motorists and warns that any type of distraction could cause you to miss signs that an accident may be imminent, such as honking horns or screeching tires. To protect yourself, follow these tips:
Wear light, bright colors to increase visibility;
Refrain from talking on your cell phone or texting until you reach your destination;
Avoid the use of earbuds;
Avoid walking if you have been drinking or are under the influence of medication;
Keep an eye on what is going on around you at all times;
Use sidewalks and cross only at designated intersections;
Never assume a driver will see you or stop.
Injured In An Accident? Contact Our Monterey Pedestrian Accident Lawyer
Pedestrian accidents in Monterey can cause devastating personal injuries. At The Allen Law Firm, we help you get the compensation you need to recover. To request a consultation, call or contact our Monterey pedestrian accident lawyer online today.
Sources:
ots.ca.gov/media-and-research/crash-rankings-results/?wpv_view_count=1327&wpv-wpcf-year=2019&wpv-wpcf-city_county=Monterey+County&wpv_filter_submit=Submit
nsc.org/community-safety/safety-topics/pedestrian-safety