Slip and Fall Injuries Settlements: What Affects Your Case?
Slip and fall accidents are among the most common types of premises liability claims. The National Floor Safety Institute (NFSI) reports that more than one million people seek emergency medical care for slip and fall accident injuries every year. While some of these injuries are only minor or moderate, unfortunately, many of them are quite serious.
Following a slip and fall accident, it is crucial that the injured victim is able to obtain the maximum available financial compensation. Medical bills and lost wages should be covered, and pain and suffering should be fully and fairly compensated. In this article, our Monterey slip and fall accident lawyers highlight the key factors that affect slip and fall injuries settlements in California.
Slip and Fall Injuries Settlements: Three Factors that Will Affect Your Claim
1. Establishing Liability
Liability is based on negligence. To recover compensation through a slip and fall accident claim, the plaintiff must be able to prove that their injuries were caused — at least in part — by the defendant's negligence.
In slip and fall accident claims, business/property owner negligence can come in many different forms. Some common examples include:
Uncleaned spills;
Unrepaired leaks;
Dangerous, slippery outdoor walkways;
Broken floorboards;
Clutter and other hazards in hallways;
Damaged stairs;
Lack of proper lighting.
Failure to provide adequate warning signs for dangerous conditions.
Notably, California operates under a comparative negligence standard. If an injured victim is deemed to be partially to blame for their own slip and fall accident, then their settlement offer may be reduced.
WERE YOU INJURED IN A SLIP AND FALL?
You have legal options. Contact our office today to discuss your case.
2. Proving Damages
A slip and fall accident settlement should cover the full value of a victim's damage. Compensation can be made available for both direct monetary losses as well as for intangible, noneconomic damages. This includes:
All related medical expenses;
Likely future medical costs;
Lost current and future wages;
Pain and suffering;
Permanent physical impairment/disability.
Following a slip and fall accident, injured victims should be sure to get help from an experienced personal injury lawyer who will ensure that all damages are properly documented. To get the maximum settlement, your damages must be supported by strong, carefully presented documentation. Without compelling evidence, you will struggle to obtain a fair settlement.
3. Negotiation
Most slip and fall accident claims are defended by large insurance companies.
When liability is clear, these companies alter their tactics — they focus on limiting the value of settlement offers. To put it bluntly, defendants and insurance companies do not want to pay injured victims a full settlement for a slip and fall accident. This is why it is crucial that plaintiffs are represented by a top personal injury lawyer. You need a legal advocate who knows how to prepare and present your claim, so that you can hold the insurance company accountable. Only when defendants and insurers understand that they will be eventually be held legally liable for a slip and fall accident through litigation will they be willing to offer a full financial settlement.
Contact Our Monterey & Santa Cruz Slip and Fall Accident Lawyers Today
At the Allen Law Firm, our skilled California premises liability lawyers have extensive experience handling slip and fall accident claims. We are committed to helping our clients maximize their settlement offer. To set up a free, no obligation review of your personal injury case, please do not hesitate to contact our law firm today.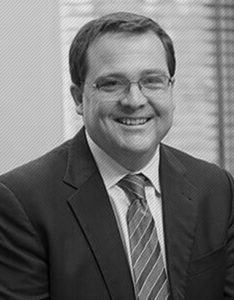 Scott Allen is the founder of Allen Law Firm. Scott earned his Juris Doctor degree from the Boalt Hall School of Law (now known as Berkeley Law) at the University of Berkeley in California and has over 20 years of experience practicing personal injury law. He is a member of the State Bar of California and has earned a Superb rating by Avvo. To learn more about Scott, read his full bio here.