SANTA CRUZ CAR ACCIDENT-DRUNK DRIVING ACCIDENT SETTLEMENT
Santa Cruz, California: During the morning commute in June of 2013, a drunk driver recklessly forced a car driven by our Santa Cruz client off of Highway 17. The car hurtled over the side of a cliff, rolling over multiple times. Thankfully , instead of falling several hundred feet more to the bottom of the cliff, the car became lodged in a tree, where it hung upside down with our client suspended from his seat belt. Our client was eventually freed from the car, hoisted up the cliff on a gurney, and taken by ambulance to the hospital.
Our Santa Cruz client suffered a concussion and a permanent injury to one of the cranial nerves that controls his eye muscles. The drunk driver at fault for the accident was driving without insurance. As a result, our firm's Santa Cruz personal injury lawyer filed an uninsured motorist claim with to the client's own insurance carrier and negotiated a settlement to compensate our client for his medical bills, pain and suffering, as well as an amount to cover the possible need for future medical treatment for his injuries.
The Allen Law Firm has lawyers and attorneys representing clients in personal injury case of all sorts including car accidents, truck accidents, bicycle accidents, slip and fall accidents, and wrongful death cases. If you have been injured or lost a loved one due to the fault of another person, call us today. We offer:
Free Consultations
Pay Nothing Unless We Win Your Case
Personal Injury Lawyer With 20 Years' Experience
Call today (831) 250-9479 to schedule a Free Consultation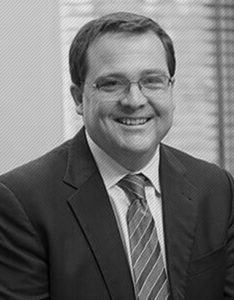 Scott Allen is the founder of Allen Law Firm. Scott earned his Juris Doctor degree from the Boalt Hall School of Law (now known as Berkeley Law) at the University of Berkeley in California and has over 20 years of experience practicing personal injury law. He is a member of the State Bar of California and has earned a Superb rating by Avvo. To learn more about Scott, read his full bio here.