Proving Distracted Driving Was Responsible For A Car Accident In Monterey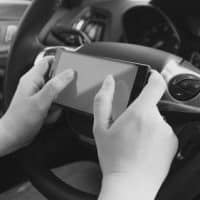 Car accidents in Monterey are common and one of the leading causes of serious, potentially life-threatening personal injuries. Distracted driving is a common factor in crashes. Engaging in any type of behavior that diverts attention from the road puts drivers, their passengers, and other motorists at risk.
When distracted driving car accidents in Monterey happen, innocent victims have the right to seek compensation. However, proving the other driver was distracted may not be easy. Find out common types of evidence that can be used in these types of claims.
Three Common Types of Driver Distractions
Despite strict laws prohibiting it and public awareness campaigns, distracted driving continues to be a common cause of car accidents in Monterey. According to the Centers For Disease Control and Prevention (CDC), an average of nine people are killed in distracted driving car accidents each day throughout the United States while hundreds of other victims suffer severe personal injuries.
Engaging in any type of behavior that distracts you from the complex task of driving endangers you and other motorists. The CDC states that there are three common types of distractions:
Visual distractions, which cause you to take your eyes off the road;
Manual distractions, which cause you to take your hands off the steering wheel;
Cognitive distractions, which divert your attention from what is going on around you.
Evidence In A Distracted Driving Claim
Texting and using cell phones while behind the wheel is particularly dangerous, as it involves all three types of distractions. For this reason, it is illegal under the California Vehicle Code to use any type of hand-held device while driving.
When a car accident in Monterey happens due to texting, talking on cell phones, or other types of distracted driving behavior, you have the right to hold the at-fault driver liable for personal injuries suffered as a result. However, proving they were distracted can present obstacles in filing a claim. Evidence we use in these types of cases to get you the compensation you are entitled to include:
Police reports indicating distracted driving as the cause of the crash;
Statements from the at-fault driver, admitting blame;
Witness testimony attesting that the driver was distracted at the time;
Photos and other evidence at the scene showing skid marks on the road or other indicators the other driver was not paying attention;
Video surveillance footage, which may show the moments leading up to your accident;
Cell phone records and app data;
Social media posts;
Testimony from accident reconstruction experts;
Medical records showing how your injuries happened and indicating the other driver was to blame.
Discuss Your Case With Our Monterey Distracted Driving Car Accident Lawyer
Distracted driving on the part of other motorists can leave you and your passengers suffering serious personal injuries. At the Allen Law Firm, we gather the evidence needed to get you compensation. To discuss your case, call or contact us online and request a consultation with our Monterey distracted driving car accident lawyer today.
Sources:
cdc.gov/transportationsafety/distracted_driving/index.html
leginfo.legislature.ca.gov/faces/codes_displaySection.xhtml?lawCode=VEH&sectionNum=23123