Protecting Yourself Against Pedestrian Accidents In Monterey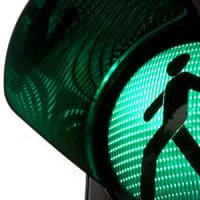 One of the most devastating types of crashes, pedestrian accidents in Monterey occur regularly. They impact thousands of people throughout our area each year, resulting in personal injuries that are often severe and life-threatening. Sadly, reckless driving is often to blame. Our Monterey pedestrian accident lawyer explains how to protect yourself and your rights in a claim.
Preventing Pedestrian Accident Injuries In Monterey
According to statistics from the California Office of Traffic Safety (OTS), over 200 pedestrian accidents in Monterey happen each year. Throughout the county, more than 3,000 are reported annually.
The California Department of Public Health warns that the reckless behavior of drivers, such as being distracted, speeding, failing to yield, and driving under the influence, are among the leading causes. Whether taking a stroll through your neighborhood, walking to catch the bus, or navigating busy city streets, it is important to take precautions to protect your personal safety.
To prevent potentially life-threatening pedestrian accident injuries, follow these tips:
Wear light, bright colors when walking, particularly after dark;
Pick routes that have sidewalks and are free of heavy traffic;
When approaching intersections or side streets, always use crosswalks;
Use caution when walking through parking lots or crossing driveways;
Avoid using earbuds or engaging in other activities that could prevent you from noticing honking horns, screeching tires, or other signs of an impending pedestrian accident;
Never assume a driver sees you or will stop;
Avoid walking if you are under the influence of alcohol, recreational drugs, or medications.
Get The Compensation You Need To Recover From Passenger Car Accident Injuries
Unfortunately, pedestrian accidents in Monterey can still happen despite taking precautions. When they do, you have the right to hold the at-fault driver accountable. To protect your rights in a claim and get the maximum amount of compensation, follow these steps:
Notify the police immediately;
Get a description of the vehicle and the driver, in case they flee the scene;
Make sure an accident report is filed and request a copy;
If possible, gather evidence at the scene, such as photos and contact information for witnesses;
Seek immediate medical attention, regardless of your injuries or the severity of your symptoms;
Follow all doctor instructions regarding testing, treatment, follow-up care, and activity restrictions;
Keep track of all medical bills, lost wages, and other expenses you incur in the aftermath;
Get copies of medical records pertaining to your injuries;
Avoid posting about your accident on social media, which is one of the first places insurers look in denying or downplaying claims;
Contact our Monterey pedestrian accident attorneys before making a statement to insurers or accepting any settlement offers.
Request A Consultation With Our Monterey Pedestrian Accident Lawyer Today
Potentially devastating personal injuries can happen due to pedestrian accidents in Monterey. At  Allen Law Firm, we help victims and their families hold those at-fault accountable and get the maximum amount of compensation they are entitled to in a claim. To request a consultation, give us a call or contact our Monterey pedestrian accident lawyer online.
Sources:
ots.ca.gov/media-and-research/crash-rankings-results/?wpv_view_count=1327&wpv-wpcf-year=2019&wpv-wpcf-city_county=Monterey&wpv_filter_submit=Submit
cdph.ca.gov/Programs/CCDPHP/DCDIC/SACB/CDPH%20Document%20Library/Crash%20Medical%20Outcomes%20Data%20(CMOD)%20Project/Pedestrian%20injuries%20Report_June%202017-ADA.pdf