The Evidence You Need in a Slip and Fall Case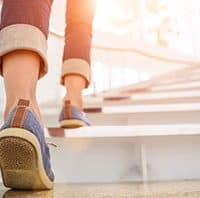 Property owners in California owe visitors a duty to use reasonable care to keep the property safe. Unfortunately, far too many owners are negligent in how they maintain their property, and we meet weekly with clients who sustain injuries from unnecessary hazards at their friends' homes.
If you have been injured in a slip and fall, you will need evidence to make a successful claim for compensation. Remember to obtain the following.
Document the Hazard
People slip and fall (or trip and fall) because of a wide variety of hazards. For example, you might fall as a result of:
Worn carpeting
Collected rainwater
Spilled liquids
Water leaking from refrigerators or freezers
Uneven floorboards
Poor lighting
Debris or objects in your way
Holes in the ground or floor
Rickety stairs
Remember to document whatever caused you to fall. Ideally, photographic evidence is best. Pull out your smartphone and take a picture. If you are too injured, ask a bystander to take a picture and send it to you. By the time you go to trial, the property owner might have fixed the hazard, so you want proof of its condition the day you fell.
If you don't have a camera, then write down details of why you fell as soon as you feel up to it. Your memories will also be helpful.
Identify Witnesses
If someone saw you slip and fall, they can also testify on your behalf. Remember to get their name and contact information, such as email address and/or telephone number. If you are too injured, ask someone else to obtain this information. It is very hard to locate witnesses after a few days have passed, so try as best as you can to obtain witness information.
Hold onto Medical Records
You need to prove that you are actually injured before you can receive compensation. As soon as you can, get to a doctor to have your injuries looked at. You can use your medical records to establish the severity of your injuries.
Document How Much Money Your Injuries Have Cost You
Our slip and fall clients have received compensation for economic losses, such as:
Medical expenses
Lost wages: keep proof of how much you make each week
Property damage: document how much it costs to repair or replace damaged property (such as a broken watch, cracked cell phone)
Store all your receipts, bills, and repair estimates in a giant folder, so that you do not lose them. Your slip and fall attorney will want to look at them.
Slip and fall victims can also receive compensation for non-economic losses, such as pain and suffering or mental anguish. Carefully document these injuries by keeping a journal where you daily record how you are feeling.
An Experienced Slip and Fall Attorney in Santa Cruz is a Phone Call Away
At the Allen Law Firm, our slip and fall attorneys have helped injured clients just like you get the compensation they need to start over. To schedule your free, no-obligation consultation, please call 831-250-9262.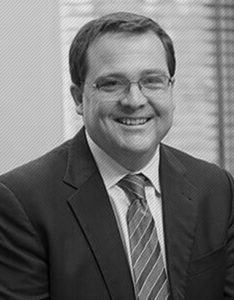 Scott Allen is the founder of Allen Law Firm. Scott earned his Juris Doctor degree from the Boalt Hall School of Law (now known as Berkeley Law) at the University of Berkeley in California and has over 20 years of experience practicing personal injury law. He is a member of the State Bar of California and has earned a Superb rating by Avvo. To learn more about Scott, read his full bio here.