What Is the Average Car Accident Settlement?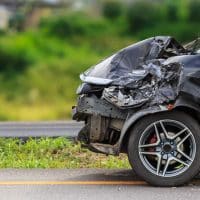 One of the many questions asked by people seriously injured in car accidents is how much money can they get in a lawsuit. It's a fair question to ask. The way our judicial system is designed, paying someone money for pain and suffering caused by the negligence of another driver is the only way we have to compensate the injured.
A good question to ask when you first talk to your California car accident lawyer is, What is the average car accident settlement? If they are experienced in handling an auto accident case, they will be able to give you a range of answers. This article will discuss how to determine the average car accident settlement and the things that could affect the settlement value of your case.
If you or a loved one has been injured in a car accident, Allen Law Firm can help. Contact us today.
Factors That Affect the Settlement Value of Your Case
The most important thing to remember is that every case is different. So you shouldn't compare your case to someone else's. The facts about what happened in the car accident are different. The extent of the injuries are different. The same type of injury can affect two people differently.
One person could be disabled from their job for months due to a broken leg whereas the other isn't disabled from work at all. Finally, the amount of insurance that's available is also different in each case. That's why it's difficult to look at someone's case and ask, "Why aren't I getting as much money as they are?" But looking at prior cases is just one of many factors that go into the case's settlement value.
Geographic Location
Surprisingly, where your case originated from is a major factor in how much your injuries, losses, and damages are worth. On average, a car or truck accident case is worth more in metropolitan areas as compared to rural areas. This is based on data of average jury verdicts in particular regions or counties. Juries in cities will generally value cases higher. One reason for this is that the cost of living in metropolitan areas is much higher than in rural areas. But this is an average. There may be some particular aspect of your case that would not fit within the average.
Amount of Medical Bills—Past and Future
Cases with a higher amount of medical bills tend to have a higher value than cases with lower amounts. The basis for this is that someone with a lot of medical bills usually has a lot of treatment for a serious injury. For instance, someone with a year of treatment including physical therapy and surgery would have a higher case value than someone who didn't go through that much treatment.
Again, this is a general rule. Some people with horrific injuries may not have as much medical treatment as others. Take, for example, someone who has their arm amputated in a violent car crash. That person may have fewer medical bills than someone who had a back injury that required multiple surgeries on their spine. But the amputation case may have a much higher value than the other case because of the long-lasting effects on the person's life.
Also, the settlement value of someone's case can be increased by the present-day dollar value of any future treatment that will be necessary. So if your doctor says that you'll need another surgery in 5 years, the cost of that surgery and follow-up care will have to be calculated and factored into any settlement amount.
Lost Wages—Past and Future
If someone has injuries that keep them from working, then they will have lost wages that need to be reimbursed. This amount can be easily calculated. But what if the person has injuries that cause long-term or permanent disability from work. In those cases, the person's lost earning capacity has to be calculated, factoring in what amount of money they could have made during their entire working life up to the time they would have retired.
Pain and Suffering
The category of damages called pain and suffering is supposed to compensate the injured person for the actual pain and suffering they had to endure. This is one of the hardest damage categories to calculate because it's very different for each person. The same injury can affect people differently. This is where an experienced California car accident attorney will come into play. An attorney who focuses their practice on helping seriously injured people will have the knowledge and skills to know what your injuries would likely be worth if the case went to a jury trial.
Punitive Damages
Although having punitive damages in an auto accident case is rare, it can happen. Punitive damages are designed not to compensate the injured party, but to punish the at-fault driver for intentional or outrageous behavior. For example, if the at-fault driver caused the car accident by driving under the influence, you could potentially seek punitive damages.
Comparative Negligence
If the injured person was partially at fault in the car crash, then this could affect the value of their settlement. California uses comparative negligence rules when looking at any fault that could be pinned on the plaintiff in a lawsuit. Comparative negligence looks at the percentage of fault that can be attributed to each party. For example, if a jury determines the injured plaintiff was 25% at fault, then the value of whatever amount of money is awarded to the plaintiff will be reduced by 25%.
Contact Our Lawyer Today!
If you have been seriously injured in a car or truck accident, you are entitled to compensation for your injuries. To understand how your case is going to be valued, you need to hire a knowledgeable and skilled California car accident attorney to evaluate the case and fight for your rights.
The Allen Law Firm focuses our practice on helping people seriously injured in Monterey car accidents and throughout California. Your initial consultation is free so please contact our legal team today. With law offices in Santa Cruz and Monterey, we serve communities throughout California's Central Coast region.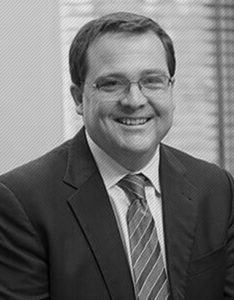 Scott Allen is the founder of Allen Law Firm. Scott earned his Juris Doctor degree from the Boalt Hall School of Law (now known as Berkeley Law) at the University of Berkeley in California and has over 20 years of experience practicing personal injury law. He is a member of the State Bar of California and has earned a Superb rating by Avvo. To learn more about Scott, read his full bio here.