When Should I Hire a California Brain Injury Lawyer?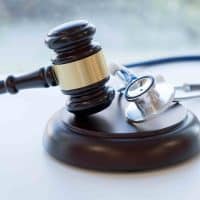 Brain injuries can completely turn your life upside-down. After a bad accident, you might be unable to walk, talk, think, or remember as well as you once did, all of which are signs of a brain injury.
If you suffered a bump to the head, or if a blow to the body shook your head forcefully, you might be entitled to compensation.
Please speak with a California brain injury lawyer first to learn more.
What are Brain Injuries That I Should Be Worried About?
There are typically two types of brain injuries that are caused by accidents:
Open injury: something penetrates the skull and possibly damages brain tissue. For example, getting shot in the head is an open injury.
Closed injury: nothing penetrates the skull, but your brain shakes so badly inside your skull that its normal functioning becomes impaired.
Both open and closed injuries are serious and warrant immediate medical treatment. However, closed injuries are often harder to diagnose because there is no visible damage. Look for the following symptoms instead:
You have trouble with balance and coordination.
You experience intense headaches that do not lessen.
Your speech is slurred.
You experience convulsions or seizures.
Your short-term memory is impaired.
Your normal sleep patterns become disrupted.
You experience mood swings when you did not have them before.
All are signs you might have suffered a concussion or other traumatic brain injury.
Are there Other Brain Injuries?
Yes. Not all brain injuries are caused by trauma. Oxygen deprivation can also lead to the death of brain cells and many of the impairments you see listed above. For example, if you almost drowned, then you might experience an anoxic brain injury.
How Does a Lawyer Handle Brain Injury Claims?
We will work to identify the cause of your brain injury, such as:
Car accidents
Truck accidents
Slip and falls
Trip and falls
Premises liability
Negligent security
Medical malpractice
Then we will collect evidence to show who is responsible.
You can sue this person for compensation to cover medical bills, lost income, and other intangible losses like depression, anxiety, pain, and inconvenience.
Can I Make a Full Recovery from a Catastrophic Injury?
Doctors will tell you that every case is different, so there is no guarantee that you will fully recover. Some brain injuries require surgery to deal with bleeding and inflammation, but most recovery consists of therapy:
Physical therapy
Occupational therapy
Speech therapy
Behavioral therapy
The key will be to improve the patient's functioning as much as possible. If you suffer a mild or moderate closed head injury, then it is often possible to recover well enough to maintain your independence. Other patients with catastrophic injuries will require permanent help.
Contact the Allen Law Firm Today
A brain injury often raises many questions: How will we afford this medical care? How will we pay our bills? Fortunately, California law allows victims to receive compensation when someone else's negligence has injured them.
Contact the Allen Law Firm today. A California brain injury lawyer will meet with you to discuss your case. Please call 831-264-0605. We offer free case consultations.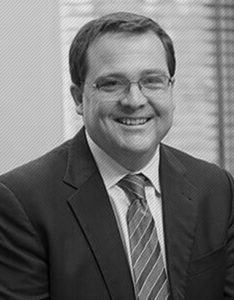 Scott Allen is the founder of Allen Law Firm. Scott earned his Juris Doctor degree from the Boalt Hall School of Law (now known as Berkeley Law) at the University of Berkeley in California and has over 20 years of experience practicing personal injury law. He is a member of the State Bar of California and has earned a Superb rating by Avvo. To learn more about Scott, read his full bio here.