What To Do If You Are The Victim Of A Hit And Run Car Accident In Monterey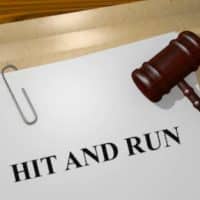 When a motor vehicle accident happens, drivers are required to remain on the scene. Unfortunately, many opt to flee instead, in the hopes of avoiding responsibility and any liability in a claim. Hit-and-run car accidents in Monterey are unfortunately common. Find out some of the causes and what to do in the event this type of crash happens.
What Causes Hit And Run Drivers To Flee The Scene?
Drivers have a legal and moral responsibility to stop at the scene of accidents n that result in property damages or personal injuries. Unfortunately, situations in which at-fault drivers leave the scene are all too common. According to the California Office Of Traffic Safety (OTS), more than 200 hit-and-run accidents in Monterey County happen each year.
Leaving the scene of an accident increases costs for victims while delays in notifying police or other emergency responders increase the odds that personal injuries will prove fatal. What causes a driver to engage in this type of behavior? Hit-and-run drivers are often motivated by the following:
Panic at having been involved in a crash;
Driving without a valid license, vehicle registration, or insurance;
They were drunk or otherwise engaged in illegal behavior at the time of the accident;
They have outstanding warrants for their arrest;
They have concerns about their immigration status.
What To Do In The Event Of A Hit And Run Accident
In the event of a hit-and-run car accident, or any type of crash for that matter, the Monterey County Sheriff's office advises calling 911 immediately. Get a description of the other vehicle involved, the driver, and their license plate number, if possible. If the driver does flee the scene, seek legal help from our Monterey hit-and-run accident lawyer as soon as possible. The first 24 hours are crucial in solving the case. Actions we can take to locate the driver so that they can be held accountable include:
Making sure an all-points bulletin or BOLO (Be On the Lookout) is issued by law enforcement for the driver;
Working with police to solicit tips from the general public;
Conducting interviews with witnesses to obtain additional details about what happened;
Obtaining surveillance footage from nearby buildings or traffic signals;
Canvassing the neighborhood and speaking to local mechanics, who may have encountered the driver or the vehicle.
Once the driver is identified, they can face criminal charges. They also face civil liability and can be made to pay for medical costs, lost wages, and other damages you suffered as a result of their actions.
Contact Our Monterey Hit And Run Accident Lawyer Today
At The Allen Law Firm, we help victims of hit-and-run drivers in Monterey get a sense of justice and the compensation they are entitled to in a claim. However, time is of the essence in terms of getting a successful outcome. If you are injured in a crash, call or contact our Monterey hit-and-run accident lawyer online today.
Sources:
ots.ca.gov/media-and-research/crash-rankings-results/?wpv_view_count=1327&wpv-wpcf-year=2019&wpv-wpcf-city_county=Monterey+County&wpv_filter_submit=Submit
montereysheriff.org/contact-us/