Should I Hire A Lawyer After A Car Accident In Monterey?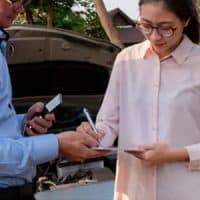 Car accidents in Monterey are one of the most common causes of personal injuries. Even a minor one can have major impacts on your health while costing thousands of dollars in medical expenses and lost wages. A more severe crash can easily result in losses totaling $1 million or more.
Unfortunately, you only have one chance to get the compensation you need to recover. Once you accept a settlement, you waive all future rights in filing a claim. To get the maximum amount you are entitled to, get our experienced Monterey car accident lawyer on your side.
Your Rights In Seeking Compensation After A Car Accident In Monterey
According to the California Office of Traffic Safety (OTS), more than 3,000 car accidents in Monterey County happen each year. They often occur due to recklessness on the part of one of the motorists involved.
Under the California Civil Code, everyone is responsible for actions or inactions that put others at risk. You may be entitled to compensation for car accident injuries in Monterey in the following cases:
You are the passenger in a vehicle and the driver or other motorists were at fault;
You are the driver and your car accident happened due to recklessness on the part of others involved;
You are the driver but were partially to blame;
You are injured in a single-vehicle crash due to automotive defects, which the manufacturer knew about or should have been aware of.
How Can Hiring A Monterey Car Accident Lawyer Help?
Even a minor car accident can be traumatic and may result in serious personal injuries. In the aftermath, you are likely to be in a state of shock, while worrying about the damage to your vehicle, the impacts on your health, and how the situation could affect you now and in the years to come. Unfortunately, this is the time when any insurers involved are likely to demand statements or try to get you to accept a settlement.
Our Monterey car accident lawyer acts as a strong legal advocate on your behalf. We investigate your crash, gather evidence, and negotiate with insurers on your behalf to get the maximum amount in a settlement. We can also advise you on whether you would be better off filing a car accident lawsuit through the Monterey County Civil Court. This may entitle you to additional compensation as if often the best course of action in the following situations:
The other driver is uninsured or underinsured;
The insurance company disputes coverage;
The insurance company blames you for being partially at fault for the crash;
There are multiple motorists involved.
Contact Our Monterey Car Accident Lawyers
You only have one chance to get compensation after a car accident in Monterey. To get the maximum amount you need to recover, get the Allen Law Firm on your side. Call or contact our office online and request a consultation with our Monterey car accident lawyer today.
Sources:
ots.ca.gov/media-and-research/crash-rankings-results/?wpv_view_count=1327&wpv-wpcf-year=2019&wpv-wpcf-city_county=Monterey+County&wpv_filter_submit=Submit
leginfo.legislature.ca.gov/faces/codes_displaySection.xhtml?lawCode=CIV&sectionNum=1714.
monterey.courts.ca.gov/civil