How much is a Car Accident Claim Worth?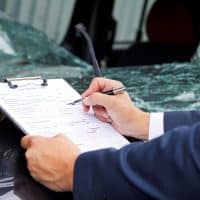 After a car accident and before you initiate the claims process–and certainly before you pursue a car accident lawsuit–you probably want to have an idea of what your car accident claim is worth. Here are some factors to consider in determining the value of your car accident claim.
No Two Claims Are Alike
Remember that no two claims are alike, which is why if you're unsure about the value of your claim or what your next move should be, you should consult with a car accident lawyer who can review your case for free. With that in mind, some things that may affect the value of your car accident claim include:
Property damage. How severely damaged was your car? If repairing your car is worth more than the value of the car, it may be declared a total loss.

Medical expenses. One of the biggest costs in a car accident claim is that of medical expenses. It can be difficult to know the true value of your medical expenses before you have reached maximum medical improvement (MMI), especially if you are going to require future medical care.

Lost wages. Have you had to stop going to work due to your accident? Were you forced to accept work at a lower-paying position due to a disability? If so, you are entitled to recover compensation for the value of your lost wages. Keep in mind that when calculating the value of your claim, you can also seek future losses of both medical expenses and wages.

Pain and suffering damages. Of all the damages that you may be able to recover in a car accident claim, pain and suffering damages are the ones that will vary the most from one case to another. There is no set formula for determining the amount of damages for pain and suffering, and the amount can vary significantly depending on the nature of the defendant's wrongful conduct and the nature of the harm suffered by our client. Not all cases are alike. Even if two car crashes that look very similar, can result in vastly different amounts of pain and suffering. For example, one rear-end car crash at a speed of 10 mph may cause one person to suffer from temporary soreness and stiffness, but the person thankfully escapes any long-term injury. Another nearly identical crash might cause another person to hit their knee on the dashboard and shatter their knee cap or to tear their ACL, injuries that cause much longer-lasting, perhaps even permanent, pain and suffering. The second case, involving the long-term or permanent injuries, obviously involves a higher amount of pain and suffering damages, even though the car accidents may have seemed similar at first look.
Learn More About How Much Your Claim Is Worth
The above is just a brief overview of how damages are calculated in a car accident claim, and is not intended to replace the professional opinion of an attorney. If you have been in a car accident, especially if your damages are severe, you should not hesitate to contact a California car accident lawyer for a Free Consultation as soon as possible. Especially if your losses are significant, do not accept a settlement offer without talking to an attorney first.
At the offices of the Allen Law Firm, our car accident lawyers can review your case and provide you with the legal advice you're looking for today. For more information, please send us a message or call us directly to request your consultation.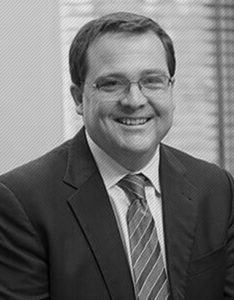 Scott Allen is the founder of Allen Law Firm. Scott earned his Juris Doctor degree from the Boalt Hall School of Law (now known as Berkeley Law) at the University of Berkeley in California and has over 20 years of experience practicing personal injury law. He is a member of the State Bar of California and has earned a Superb rating by Avvo. To learn more about Scott, read his full bio here.