The Allen Law Firm Recovers Compensation for Two Clients Who Were Hurt in a Drunk Driving Accident: The Insurance Company Paid the Maximum
The Allen Law Firm's personal injury attorneys recently represented two motorists who were injured by a drunk driver. The firm's clients – a male driver and female passenger – were waiting at a traffic signal in Watsonville, California, when the rear of their car was slammed at a high rate of speed by another vehicle. The driver of the other vehicle, a Santa Cruz County resident, was arrested by police after breathalyzer tests showed his blood alcohol to be 0.25. The photos above show the damage to the front end of the drunk driver's car as well as the empty beer cans and whiskey bottle littering the floor of the drunk's vehicle.
The Allen Law Firm's attorneys (read the profiles of our legal team) collected evidence regarding the client's personal injuries, including hospital records, medical bills, documentation regarding the lost wages, and evidence of the clients' pain and suffering. The firm submitted that evidence, along with a demand for compensation, to the drunk driver's insurance company. After reviewing the demand, the insurer quickly paid the maximum amount of money available under its insurance policy to settle the case. The clients did not have to file a lawsuit. If the insurer refused to settle out of court, the drunk driver would most likely have faced personal liability for our clients' injuries as well as potential punitive damages (punitive damages are sometimes awarded in drunk driving cases as a means of punishing the drunk driver for his or her behavior).
The Allen Law Firm is a personal injury law firm that represents clients who are injured by the wrongful acts of others, including cases involving car/auto accidents, slip and fall cases and claims against government entities. If you or someone you love have been injured in a car accident, truck accident, motor vehicle accident, or in any other kind of accident, call the Allen Law Firm's injury lawyers today at (831) 250-9479.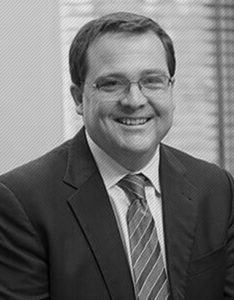 Scott Allen is the founder of Allen Law Firm. Scott earned his Juris Doctor degree from the Boalt Hall School of Law (now known as Berkeley Law) at the University of Berkeley in California and has over 20 years of experience practicing personal injury law. He is a member of the State Bar of California and has earned a Superb rating by Avvo. To learn more about Scott, read his full bio here.