Protecting Yourself Against Pedestrian Accidents In Monterey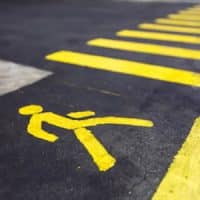 Walking is generally considered good for your health, allows you to enjoy local scenery, and is an environmentally friendly way to get around. At the same time, it also poses certain risks. Pedestrian accidents in Monterey are a common cause of serious, potentially life-threatening personal injuries. Find out more about how and why these types of accidents happen and what you can do to protect yourself.
Monterey Pedestrian Accidents Pose Risks To Residents
Many residents enjoy walking, whether it involves a leisurely stroll through local neighborhoods, running errands at shops and boutiques, or as an efficient, cost-effective means of getting to work or school.  However, roads throughout the area are heavily traveled, and, even when sticking to sidewalks, the amount of traffic poses serious risks.
According to the California Office of Traffic Safety (OTS), more than 100 people are killed or injured due to pedestrian accidents in Monterey County each year. Reckless behavior on the part of motorists is often to blame. This includes:
Speeding and going too fast for conditions;
Running red lights and stop signs;
Failing to yield at crosswalks;
Distracted driving;
Driving under the influence.
Reduce The Odds of Being A Victim
People out walking have little to protect them against motor vehicles. As a result, personal injuries suffered due to pedestrian accidents in Monterey are often severe. While the Centers for Disease Control and Prevention (CDC) reports that children and older adults are among those at risk, it is important to pedestrians of all ages to take certain precautions. To reduce your odds of being a victim, follow these tips:
When heading out for a walk, wear light, bright colors;
Pick areas with minimal traffic and sidewalks, avoiding busy freeways;
Pay attention at all times and never assume drivers see you or will stop;
Avoid using earbuds, which could cause you not to notice signs of an imminent crash;
Be particularly cautious when walking at night, which is when pedestrian accidents in Monterey are most common;
Avoid walking if you have had any amount to drink or are under the influence of recreational drugs or medications;
Only cross at designated intersections and be sure both directions are clear before entering the road.
If you are involved in any type of pedestrian accident, notify the police immediately. Get as much information about the driver as possible, as well as the names and contact numbers of any witnesses at the scene. This is particularly helpful in cases of hit-and-run pedestrian accidents in Monterey, which are unfortunately common. Seek medical attention for your injuries and follow all of your doctor's treatment instructions.
Contact Our Monterey Pedestrian Accident Lawyer
At The Allen Law Firm, we help victims of pedestrian accidents in Monterey and their families get the compensation they need to recover from their injuries. If you are injured in this type of crash, call or contact our office online and request a consultation with our Monterey pedestrian accident lawyer today.
Sources:
ots.ca.gov/media-and-research/crash-rankings-results/?wpv_view_count=1327&wpv-wpcf-year=2019&wpv-wpcf-city_county=Monterey+County&wpv_filter_submit=Submit
cdc.gov/transportationsafety/pedestrian_safety/index.html