PEDESTRIAN ACCIDENT SETTLEMENT – $100,000.00 (Insurance Policy Limit)
In late 2016, a Monterey woman was walking home from a grocery store. She was crossing an intersection, in the crosswalk. The white pedestrian "walk" signal was lit, telling the woman it was safe to cross the street. A man driving a white pick-up truck approached the intersection. The light was red but the driver was in a hurry; so without ever looking to his right, the driver attempted to make a right turn. The front of his truck struck the pedestrian squarely on her left side. The force of the impact knocked the woman to the ground. The woman hit her head on the pavement and immediately lost consciousness.
The injured woman was hurried by ambulance to a Monterey County trauma hospital, where she was evaluated and treated for injuries to her head (concussion), neck, leg and back. Since the incident occurred, the woman has continued to suffer serious lingering health problems, including excruciating pain in her head and neck, memory problems and seizures due to her head injuries.
The injured woman hired our firm's personal injury attorney, Scott Allen. Our lawyer contacted the truck driver's insurance company, and convinced the insurer to pay the maximum amount of money available under the insurance policy, namely $100,000.00, to compensate our client for her medical bills, pain and suffering and emotional distress. Not satisfied that this settlement fully compensates our client for her injuries, our legal team is preparing to make a claim to recover additional compensation from our client's underinsured motorist insurance (part of the client's own car insurance policy).
The Allen Law Firm represents clients who suffer injuries or lose loved ones due to the negligence or otherwise wrongful conduct of third parties. We handle personal injury and wrongful death cases including car accidents, truck accidents, pedestrian accidents, dog bites, bicycle accidents and slip and fall accidents.
Call us today for a Free Consultation.
(831) 250-9578
The Allen Law Firm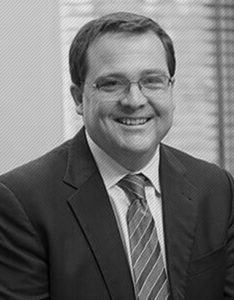 Scott Allen is the founder of Allen Law Firm. Scott earned his Juris Doctor degree from the Boalt Hall School of Law (now known as Berkeley Law) at the University of Berkeley in California and has over 20 years of experience practicing personal injury law. He is a member of the State Bar of California and has earned a Superb rating by Avvo. To learn more about Scott, read his full bio here.