How Much Compensation Can I Recover If I Am Injured In A Slip and Fall Accident? (Part 2 of 2)
In Part 1 of this post regarding slip and fall injuries, we discussed three things that you will typically need to prove in order to establish a legal basis for compensation under California's law on "premises liability", namely:
the existence of a dangerous condition that caused you to fall,
that the property owner or occupant knew or should have known about the danger, and
that the property owner or occupant failed to take reasonable actions to remove the danger or to provide clear warning to their customers or guests.
Once you show that you have a legal basis for seeking compensation, you may be wondering how much you can expect to recover as compensation for your injuries.
The damages that are recoverable in a slip and fall case (and in most other personal injury cases for that matter) fall in to two broad categories:
Economic Damages: this category of damages includes your ambulance bill, emergency room and hospital bills, doctors' bills, physical therapy bills, other medical expenses, lost wages for work that you missed after the accident or after any necessary medical treatment. Economic damages also include the amounts you are likely to spend on future medical treatment and your likely loss of future wages (also called a reduction in "earning capacity").

Non-Economic Damages: this category of damages is intended to compensate accident victims for their pain and suffering, the loss of their ability to engage in normal daily activities and beloved hobbies, and the overall loss of the ability to enjoy life. There is no set formula for determining the amount of non-economic damages that can be recovered in an injury case. The amount of compensation for non-economic losses will depend on factors such as the severity of your injuries, your age, how healthy you were before the accident, and a variety of other factors.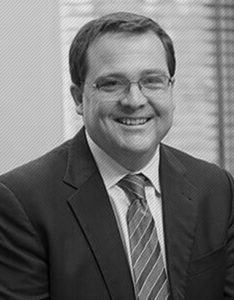 Scott Allen is the founder of Allen Law Firm. Scott earned his Juris Doctor degree from the Boalt Hall School of Law (now known as Berkeley Law) at the University of Berkeley in California and has over 20 years of experience practicing personal injury law. He is a member of the State Bar of California and has earned a Superb rating by Avvo. To learn more about Scott, read his full bio here.