Personal Injury Attorneys Lawyers Serving Accident Victims in Marina, CA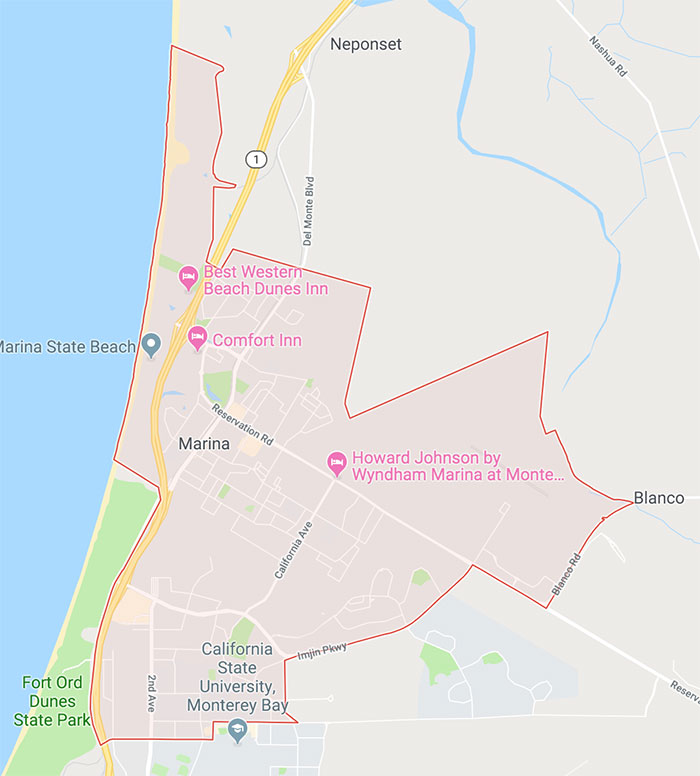 Marina is a gorgeous seaside town along California's Pacific Coast, but, despite the idyllic settings, accidents still happen.
Motor vehicle crashes are common and can sometimes involve pedestrians and bicyclists. You may be at risk of a slip and fall incident if a property owner does not properly maintain the premises. The injuries from these sorts of accidents can have serious, far-reaching consequences.
Our Marina personal injury lawyers at the Allen Law Firm are the experienced, knowledgeable advocates you need on your side after suffering injuries in an accident. We put your interests first when discussing settlements with insurance companies, and we are dedicated litigators in court. Please contact our office to schedule a free appointment with a Marina personal injury lawyer who knows what it takes to get the compensation you deserve.
Reliable Representation for Accidents Caused by Negligence
Most injury-causing accidents occur because of someone else's careless actions, which means you must establish the essential elements of a case based upon negligence. Therefore:
You must show that the other person had a legal obligation exercise reasonable care;
You need to prove that this individual breached the duty by deviating from the standard of care;
You must establish a direct causal link between the breach of duty and the accident in which you were injured; and,
It is necessary to demonstrate that you suffered losses due to the accident, for which you are entitled to compensation.
Our Practice Areas
The Allen Law Firm handles a wide range of negligence-based claims for victims of accidents, including:
Proving Your Claim
You can trust a Marina car accident lawyer or personal injury attorney at the Allen Law Firm to gather the necessary evidence to prove each of these elements. We have access to experts and other resources to bolster our efforts, including:
Private investigators;
Accident reconstruction specialists;
Medical professionals;
Financial specialists; and,
Many other support resources and professionals.
Injured Victims May Recover Compensation
The types of compensation you can recover will vary depending on the circumstances, but some examples of the damages we will seek include: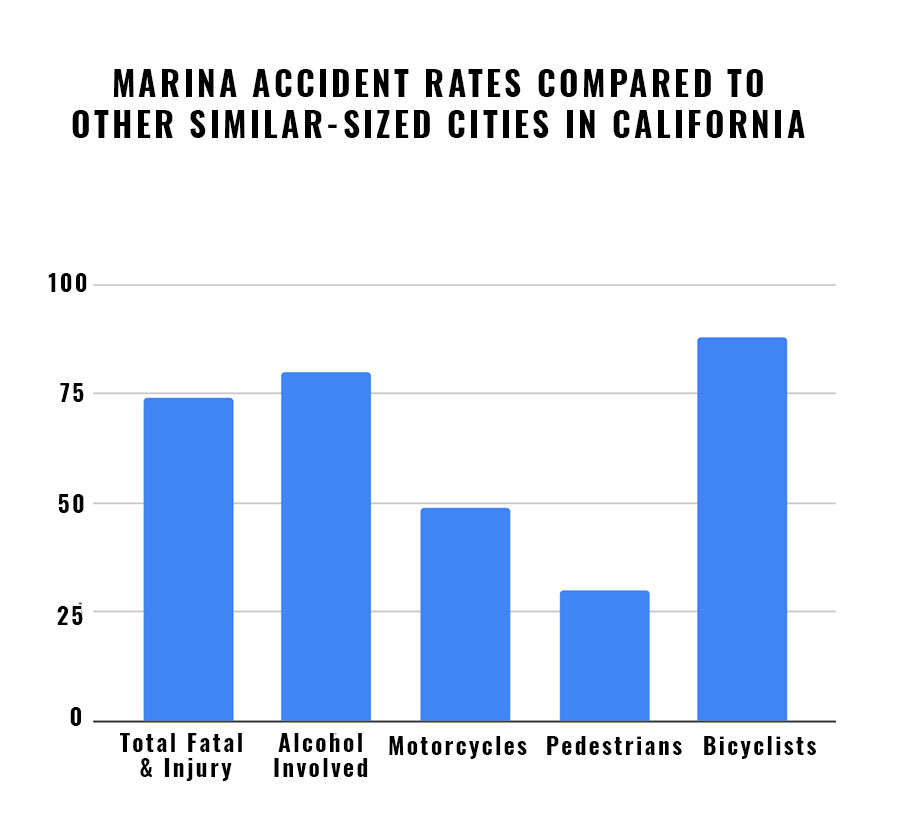 Your medical expenses;
Lost wages if you miss work because of your injuries;
Pain and suffering;
Emotional distress;
Diminished enjoyment of life; and,
Many others based upon your circumstances.
Still, you should note that there are two key California laws that impact your compensation. A Marina personal injury attorney can explain the implications of such concepts as:
Statute of Limitations: You have two years from the date you were injured to file a lawsuit against the responsible party, or you are forever barred from doing so. There are very few exceptions to this statute of limitations.
Comparative Negligence: When your own conduct is a factor in the accident that caused your injuries, California law reduces your compensation by the percentage of fault attributable to you. For instance, if you are entitled to $10,000 in damages but are 20% blameworthy, you can only receive $8,000.
Trust an Experienced Marina Personal Injury Lawyer with Your Claim
At the Allen Law Firm, our legal team is dedicated to assisting accident victims who suffer tremendously due to their injuries. Whether you are working with a Marina car accident attorney at our firm, we have the skills and experience to ensure you get the highest compensation available under California law.
Please contact us today to set up a free, no-obligations consultation today.