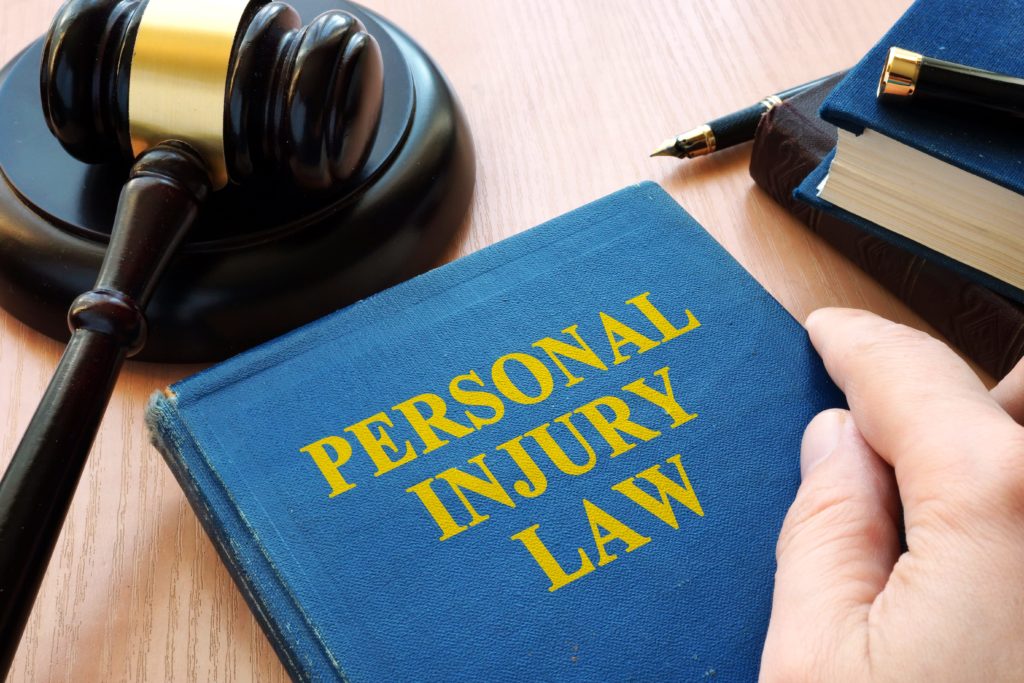 Located in Monterey County, Del Rey Oaks is a quiet little town with a population of under 2,000 people. Known for great kayaking and easy access to some of the nearby tourist attractions, this little dot on the map is a fun stop-through for many people visiting the California "salad bowl" area.
Unfortunately, even small towns can be home to big accidents. If you or someone you love has been injured because of someone else's negligence, you may be entitled to compensation.
Del Rey Oaks Personal Injury Attorneys
The personal injury team at Allen Law Firm has earned a reputation as compassionate, aggressive, and dedicated. We have 20 years of exceptional service in Del Rey Oaks and surrounding communities. We advocate for the rights of personal injury victims and are passionate about helping people in our communities recover and find justice. We have recovered millions of dollars for our clients and are committed to helping you receive the compensation you deserve.
Types of Del Rey Oaks Personal Injury Law Cases
If you are injured, you want an experienced Del Rey Oaks personal injury lawyer who understands the complexities of the California legal system. You also want someone who has experience with cases similar to yours. We have seen it all. Here are some of the personal injury law case types we see commonly:
Car accidents,
Truck accidents,
Slip and fall accidents,
Catastrophic injury,
Pedestrian accidents,
Wrongful death,
Bicycle accidents,
Defective products, and
Uber and Lyft accidents.
We have also represented clients in special education cases and Social Security disability claims. Each case is unique, and though we have experience in a number of areas, we understand that the circumstances of your case are deserving of individual attention and strategy for the best chance of success.
When Do You Need a Del Rey Oaks Personal Injury Lawyer?
Most initial personal injury claims are processed through insurance companies. Do not accept less than what you are entitled to. Even if a settlement covers your current costs, it is important to remember that there could be long-lasting effects from your injuries that impact you both physically and mentally. If you are unsure whether you need to hire a lawyer for your personal injury claim, here are some situations where it is in your best interest and why.
An Accident Involves More Than a Minor Injury
In many cases, you may not even realize the severity of your injuries until some time has passed. This is especially true for sudden collision injuries when adrenaline is high. It is always in your best interest to seek medical attention. With that medical attention comes medical bills, and you should not have to be responsible for those associated costs now or in the future.
There Is a Dispute Over Liability
California is a fault-based state when it comes to auto accidents, which are a large majority of personal injury disputes. This means that whoever was at fault is responsible for paying for the damage. It is important to have legal representation any time there is a dispute over who caused the accident.
The Other Party Claims Your Actions Contributed to the Injury
California uses comparative negligence rules. Under California Civil Code Section 1431.2, each party is held liable for their share of the damages. That means if the injured party is found 20% at fault for the collision, their compensation will be reduced by 20%. An experienced Del Rey Oaks personal injury attorney can conduct an independent investigation to make sure you are not held liable for more than you should be (if at all).
Multiple Parties Involved in the Claim
More parties mean a more complicated case. On a positive note, this can mean that you have the potential for increased damages, especially if one of the defendants is a business entity. Common claims with multiple parties include multi-vehicle accidents, workplace accidents, and product liability claims. Though greater returns may be possible, additional parties could also mean a prolonged legal challenge.
The Insurance Company Is Acting in Bad Faith
In some situations, the defendant's insurance company may refuse to compensate you for your injuries. They may assert that you caused the accident, or they may try to drag out the settlement so long that you cannot file a personal injury lawsuit. An experienced personal injury lawyer can negotiate with insurance companies on your behalf.
You Are Dealing with a Government Entity
Filing a lawsuit against the government for personal injury is a more complicated process than filing against other defendants. Governments generally have a level of protection from liability claims, but there are exceptions and your attorney should know them.
California Statute of Limitations
According to California Civil Procedure Code Section 335.1, your personal injury lawsuit must be filed within two years of the date the injury occurred. This is one reason why it is important not to let the insurance company drag their feet. Two years may seem like a decent amount of time in the beginning, but the bills will start to pile up, driving a sense of urgency for you to accept whatever settlement is offered.
It is important to file a personal injury lawsuit as soon as it becomes reasonably apparent that the insurance settlement is not going to meet your needs. Over time, evidence becomes harder to gather and witnesses more difficult to track down. Your Del Rey Oaks personal injury lawyer should advise you on the best strategy and timing for filing your lawsuit. There are some exceptions to the statute of limitations, so if you are late in filing, there still may be an opportunity to have your case heard. Speak to your attorney about your unique circumstance.
Contact a Personal Injury Attorney Today
At the Allen Law Firm, our team of personal injury attorneys is dedicated to helping victims in our community receive maximum compensation for their injuries. We are here to relieve some of the stress of navigating California personal injury law so that you can focus on recovering. Contact us to schedule a free, private initial case evaluation so we can help you determine the best path forward.