What is the Most Common Reason for Accidents Involving Pedestrians?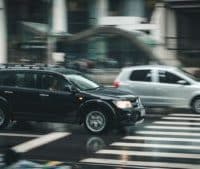 Pedestrian accidents are on the rise in California, with both injuries and fatal incidents increasing for citizens of our state.
Pedestrians account for nearly one-quarter of all fatalities in motor vehicle accidents, and the state's overall rate of pedestrian fatalities places California well above the national average. But what are the reasons for most of these accidents involving pedestrians in our state?
At the Allen Law Firm in Monterey, our experienced pedestrian accident attorneys have represented many pedestrian accident victims and advocated for the compensation they need for their injuries.
Common Causes of Pedestrian Accidents
Many pedestrian accidents are caused by the negligence or inattentiveness of a driver in a motor vehicle. Because of the lack of protection and force of a vehicle, the pedestrians in these accidents almost always endure far more catastrophic injuries and higher rates of death. The injuries caused by an accident involving a pedestrian and a vehicle often require years of medical treatment, rehabilitation, and care. In many situations, injuries are permanent and mandate around the clock treatment or help with disabilities that will endure for the rest of the victim's life.
Injured From a Pedestrian Accident?
Discuss your legal options with our personal injury lawyers during a Free Consultation.
When it comes to pedestrian accidents involving motor vehicles, some of the most common causes of the accidents include:
Unmarked crosswalks: Most pedestrian accidents occur in the daytime when many people are walking around. When crossing the street on an unmarked crosswalk, many drivers are not paying attention to who might be trying to cross the street.

Alcohol use: Driving under the influence slows reaction time and cognitive abilities. DUIs account for many accidents that impact pedestrians because people walking expect all drivers to be sober and driving safely.

Distracted driving: Driving while texting, using a GPS, fiddling with the radio, or trying to calm children in the backseat. All of these things contribute to distracted driving and cause many accidents with pedestrians in California.

Left-hand turns: Pedestrian accidents happen more often during left-hand turns with vehicles because the chances are that the pedestrian and driver are looking in different directions. In addition, a person can easily disappear in a driver's blind spot when making a left turn. Always make sure to double-check both ways before crossing a street.

Quiet vehicles: With the advent of more electric vehicles, quiet vehicles are causing more and more accidents with pedestrians on the roads. Pedestrians no longer have the additional cue of a car motor to indicate that a vehicle is coming, especially if the car is coming around a turn or over a hilly landscape

Arterial roads: These roads help vehicles get on and off the freeway, but they are often busy roads for buses and pedestrian traffic. The majority of all urban pedestrian accidents nationwide occur on arterial roads.
Call or Contact the Office Today!
If you or a loved one was hurt in a pedestrian accident in the Monterey area, our experienced personal injury attorneys are here to help. Call or contact the Allen Law Firm today to schedule a free and confidential review of your claims. We promise to advocate for your rights to full and fair compensation for your case.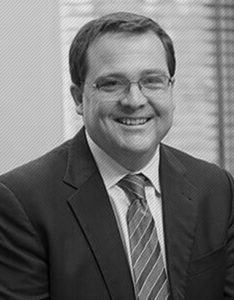 Scott Allen is the founder of Allen Law Firm. Scott earned his Juris Doctor degree from the Boalt Hall School of Law (now known as Berkeley Law) at the University of Berkeley in California and has over 20 years of experience practicing personal injury law. He is a member of the State Bar of California and has earned a Superb rating by Avvo. To learn more about Scott, read his full bio here.