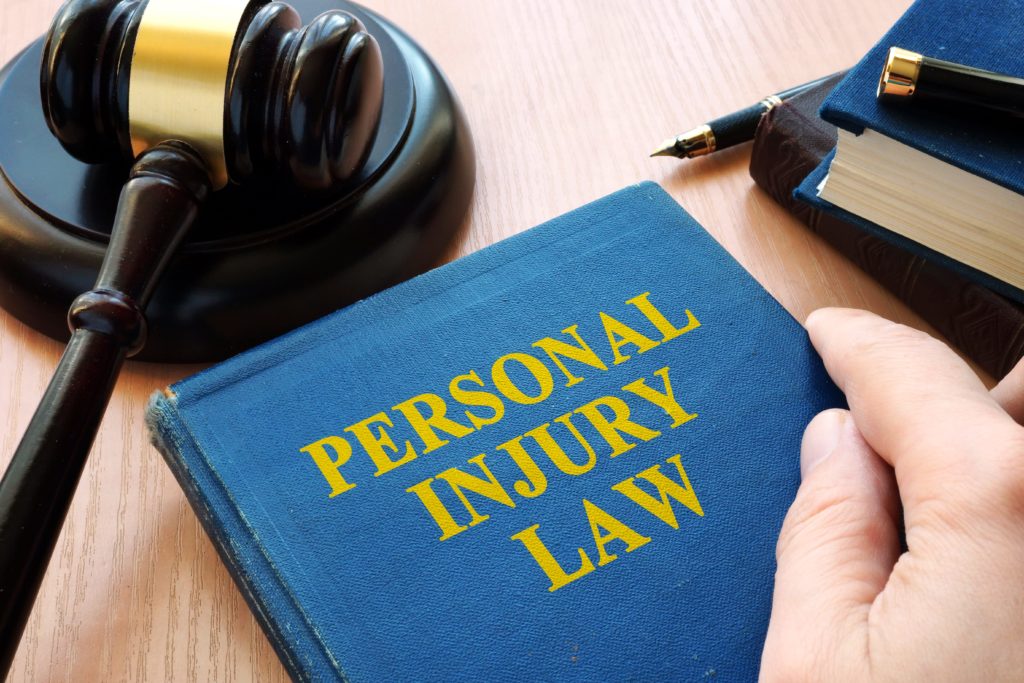 Castroville is a small town with a big heart and home to a large group of diverse people. Located just 19 miles outside Monterey, this coastal agricultural hub is well known for supplying the state with fresh produce, especially artichokes. But even in the "Artichoke Capital of the World," unfortunate events can happen.
Castroville Personal Injury Attorney
If you or someone you love has been injured due to the negligence of another party, you need a Castroville personal injury lawyer who understands your needs and the complexities of the California legal system. The Allen Law Firm has been advocating for victims in the Castroville area for over 20 years.
We take a compassionate but aggressive approach when it comes to handling cases for our clients. If you are not sure if you have a personal injury lawsuit, we are happy to have a discussion about your unique situation and help you determine the best path forward to recovery. Contact us to schedule a case consultation.
Personal Injury Law Practice Areas
The Allen Law Firm has represented clients in a wide range of personal injury cases. Our team has recovered millions of dollars for victims in Castroville and surrounding towns in the Salinas metro. Here are some of the personal injury areas of law that we commonly serve.
Vehicle Accidents
Many vehicle accidents occur because of negligent driving. Common causes involve distracted driving, alcohol impairment, speeding, or driving drowsy. You should not have to suffer because of someone else's negligent driving.
Slip and Fall
Premises liability, also known as "slip and fall" is an area of law pertaining to accidents that happen on someone else's property due to their negligence. Slipping on a business's wet floor or tripping over a broken city sidewalk are examples of slip and fall accidents.
Dog Bites
Man's best friend is not always friendly. California applies strict liability in dog bite cases, which means that in most circumstances, the owner of a dog that attacks you will be responsible to pay for the injuries you sustained.
Motorcycle Accidents
In 2019, motorcycle crashes made up 14% of all fatal vehicle accidents across the United States according to the National Highway Traffic Safety Administration (NHTSA). Motorcyclists are largely unprotected in comparison to those in other vehicles, and the damage can be catastrophic.
Bike Accidents
Castroville is known for a traditional California coastal climate, which means a lot of great days for bicycling. But even the most cautious cyclists cannot prevent all accidents.
Other Accidents
You want a Castroville personal injury lawyer who is familiar with your type of case. In addition to those personal injury claims discussed above, we handle cases involving:
Truck accidents,
Wrongful death,
Pedestrian accidents,
Defective products,
Catastrophic accidents, and
Uber and Lyft accidents.
In addition to traditional personal injury, we can also help with your employment law or disability claim from work-related injuries.
Do You Have a Castroville Personal Injury Case?
Personal injury law hinges on the concept of negligence. Negligence is an unreasonable act or failure to act when a duty of care is owed to another person. California Civil Code Section 1714 states that a person is responsible for their willful or careless acts that cause injury to another person.
To succeed in a personal injury claim, it is necessary that your injury was the result of a negligent or willful act of another party. This could be a person, an employer, a business, an organization, an agency, etc. Here are the four elements of negligence:
Duty. The defendant owes a legal duty of care to the injured party. This could be as simple as the duty to drive according to the law.
Breach. An unfulfilled duty of care is a legal breach of the duty.
Causation. The defendant's breach of duty must have caused the injury you suffered.
Damages or Harm. Actual damages or harm must have occurred.
Your personal injury attorney will be able to walk through each of these elements with you to determine if you have a valid personal injury claim.
California Personal Injury Statute of Limitations
The statute of limitations is the deadline for filing a lawsuit. Under California Civil Procedure Code Section 335.1, your personal injury lawsuit must be filed within two years of the date the injury occurred or was discovered. If you fail to file within this timeframe you essentially lose your chance to seek compensation.
There are a handful of exceptions that may apply, granting additional time. These include:
The injured person acting reasonably did not discover or suspect that the harm incurred was due to someone else's negligence;
The injured person was under 18 at the time the injury occurred, since a person does not have the legal capacity to file their own lawsuit until the age of 18; or
The defendant has left the state of California.
If two years have elapsed since your accident, it may still be worth consulting with a personal injury attorney to learn more about your options.
Castroville Personal Injury Compensation
When you file a personal injury lawsuit, you are asking the court to award you a monetary amount intended to compensate you for your losses. The two types of "damages" are economic and non-economic. It is important to seek counsel from a Castroville personal injury lawyer who can help you determine exactly what compensation you are owed so you do not settle for less than what you deserve.
Economic damages encompass all expenses incurred because of the injury. Some common expenses include medical bills, lost wages, ongoing treatment, and property damage. Non-economic damages are for things that are real but harder to put a price tag on, such as pain and suffering, post-traumatic stress, and depression.
Contact Allen Law Firm to Schedule Your Consultation
If you have been injured in Castroville because of someone else's negligence, we can help you receive compensation for your injuries. Our practice focuses on helping people like you find justice through compassionate and assertive legal representation. Call us or contact us online today to learn more about what we can do for you.