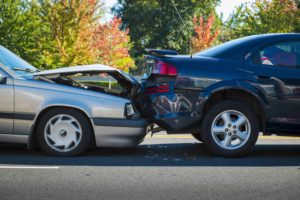 Being involved in a car accident is a scary and confusing experience, especially when you are not at fault for the accident. It can be difficult to know where to go or who to talk to after a crash.
However, you have certain car accident rights to protect yourself and your claims after an accident, particularly when the other driver leaves the scene, is being uncooperative, or contradicts your version of events.
The experienced car accident attorneys at the Allen Law Firm can help you understand your legal options and rights following a car accident that is not your fault.
Seek Medical Attention
The most important thing after a car accident is your health and well-being. As soon as you can, seek medical treatment for your injuries, even if you believe your injuries are minor. Seeing a doctor right after an accident serves a couple of important purposes. First, some medical injuries are internal that do not present symptoms right away, but they are still serious and require immediate medical attention.
By not seeing a doctor after an accident, you risk causing yourself more harm with untreated injuries. Second, seeking medical attention creates contemporaneous documentation about your injuries that can significantly help in the negotiation of compensation for car accident injuries sustained in the crash.
Document the Scene
If you are able, try to document the scene of the accident after the crash. While the police will create their own accident report, collecting your own evidence of the scene can help defend against any arguments of liability and create the best possible arguments for compensation after a crash that was not your fault. Documenting the scene of the accident includes taking photos and video of the vehicles, the scene, and the full scope of damage caused by the accident. It can also include gathering the contact information of the other driver and witnesses so your attorney can secure their statements after the crash.
Maintain Documentation About the Accident
After the accident, maintain documentation about your claims and injuries. This can include keeping a daily journal that outlines your medical treatment and rehabilitation from the accident in addition to maintaining all receipts associated with the accident. Receipts should be kept for all property replacement, medical expenses, transportation to and from medical treatment, and any other expenses associated with the accident.
Contact an Experienced Personal Injury Attorney
Finally, you should seek the counsel of an experienced car accident attorney after an accident that was not your fault. Many people ask whether I should get a lawyer for a car accident that is not my fault, but hiring an attorney is extremely beneficial to your car accident claims in a number of ways.
First, a lawyer serves as your shield from insurance companies looking to minimize or deny your claims for damages. Insurers are required to go through your attorney with all communication and negotiation about the case. Second, your lawyer will perform their own investigation into the case to ensure that you are receiving a full and fair settlement for your injuries. Finally, an attorney can navigate your claims through the legal process while you focus on what is most important – your recovery.
Call or Contact Us Today
To learn more about how a personal injury attorney can help you after a car accident that was not your fault, call or contact the Allen Law Firm in Monterey today.