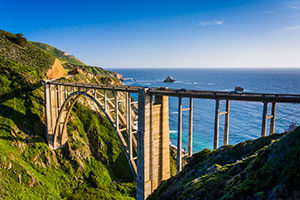 A car crash can cause devastating, sometimes irreparable damage.
If you are or a loved one is the victim of a car crash, seeking compensation for the monetary and emotional damages a car accident can wreak may be necessary.
It may seem like a hassle to obtain, but if your crash occurred in Monterey County, you must have a copy of the crash report from the Monterey Police if you plan to file a lawsuit. It is crucial evidence in building your case.
If you are considering pressing charges, do not hesitate to contact an experienced car accident lawyer at the Allen Law Firm.
To get your accident report from the Monterey Police Department, you will need to fill out a Request for Release of Information form.
Here is how to correctly complete and mail the form.
Complete The Request of Release of Information Form
You can access the form here.
First, specify that you are requesting a crime/incident report, and not an arrest record or "other."
Then, provide the Monterey Police Department with the following information:
Your name
Your date of birth
The report number of the accident (if you have it)
Date and time of the accident
The address or location of the incident
The name of the requestor (yourself) or agency (typically insurance agencies)
Your phone number
Your fax number (if you have one and would like to include it)
The mailing address
The mailing address is important because the address you list is where the Monterey Police report will be sent.
You must also specify your role in the incident. There are many options, including:
Property owner
Authorized individual
Parent or guardian
Representative of insurance company or insurance adjusting agency
Attorney
Or specify under "other party of interest."
If you are completing the form for yourself, select "person of interest."
Finally, complete the certification located at the bottom of the form. Check "I am" before "the party of interest," and then sign and date the form.
Mail The Form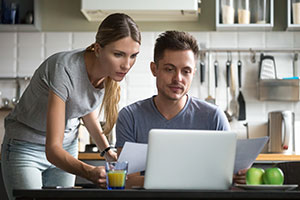 Requests can be faxed to (831) 755-3810 or mailed to:
1414 Natividad Road
Salinas, CA 93906
For any questions, call the Monterey County Sherrif's department at (831) 755-3700.
Get Help With Your Lawsuit
In whatever area of law, filing lawsuits is confusing and challenging. Hiring an experienced car accident attorney is crucial to attaining the compensation and justice that you deserve.
Contact us today for the help you need. Initial consultations are free, and we do not accept payment until we get results.