Trusted Aptos Personal Injury Attorney Ready To Help You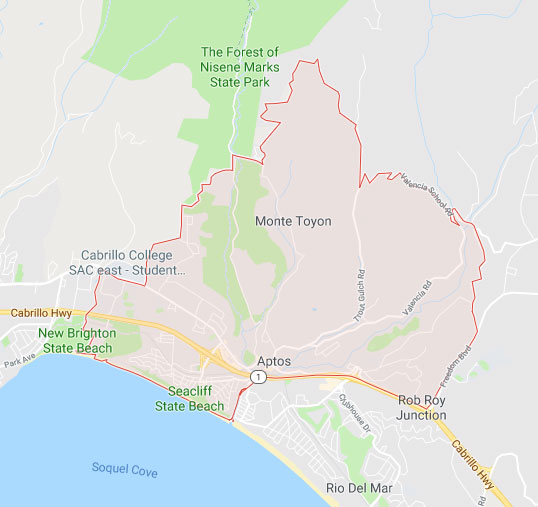 Aptos, CA is well-known for its views of the Nisene Marks State Park redwoods and the Pacific Ocean, but this small town in Santa Cruz County has its fair share of accidents. People can get hurt even in paradise, and their losses can be devastating.
Fortunately, victims do have rights under California law.
You can recover compensation for your damages and your path to compensation is less cluttered when you have a knowledgeable Aptos personal injury lawyer on your side.
Please contact our attorneys at the Allen Law Firm to learn more about your legal remedies if you were injured in an accident that was not your fault, and read on for some important information about your claim.
Accidents Happen Due to Negligence
Carelessness, lack of attention, poor judgment, and improper caution are all terms that describe the legal concept of negligence, which is behind most accidents. However, as a claim in an accident case, negligence refers to a set of facts injured victims must prove to recover compensation, including:
A duty to exercise reasonable caution, which applies to everyone as they go about their daily activities;
Breach of this legal duty of care;
A connection between the breach of duty and an injury-causing accident; and,
Losses that a victim suffers after getting hurt.
Retaining an Aptos personal injury attorney is crucial to succeeding on a negligence claim and recovering damages for your losses, especially when dealing with a stingy insurance company. Our lawyers at the Allen Law Firm are dedicated to helping you obtain all available compensation in an accident case, such as:
Medical costs;
Pain and suffering;
Lost income;
Emotional suffering; and,
Other amounts to compensate you for your losses.
Our Legal Services in Accident Cases
The biggest challenge in enforcing your rights to compensation is the insurance company that provides coverage for the negligent party. Our attorneys at the Allen Law Firm are adept at negotiating with insurers regarding:
Traffic-Related Collisions
Auto accidents, trucking accidents, and motorbike accidents can cause serious, life-threatening injuries for victims. Pedestrian injury accidents and bike accidents are also in danger when motorists are careless behind the wheel. With help from an Aptos car accident lawyer, you can get on the road to recovering from your injuries.
Hazardous Conditions on Property
For owners, occupiers, and other parties in control of a property, the legal duty of care extends to making sure the premises are safe. They can be liable for failure of this obligation. Premises liability, or trip and fall cases, are grounds for a personal injury claim.
Other Personal Injury Matters
Our firm also handles claims related to dog attack, product defects, catastrophic injuries, wrongful death, and other liability cases.
If we cannot negotiate a fair, appropriate settlement with the responsible party's insurance company, our legal team are experienced litigators in the courtroom. We will pursue a lawsuit when necessary to protect your rights.
Limitations on Accident Injury Claims in California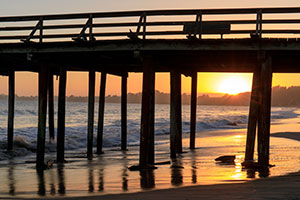 Your ability to recover compensation is not unlimited, as there are laws that may affect your recovery amount. An Aptos personal injury lawyer can tell you moreabout:
The California statute of limitations, which is two years from the date you were hurt. You must file a lawsuit within this time to perfect your rights; and,
The legal concept of contributory negligence may impact that amount you can recover as damages. Your own conduct is the focus so, if you were at fault in the accident, your compensation will be reduced accordingly.
Reach Out to an Aptos Personal Injury Attorney for Legal Help
If you were injured in an accident and have questions about your rights, please contact the Allen Law Firm to schedule a free consultation. An Aptos car accident attorney or experienced personal injury lawyer can tell you more about your options.